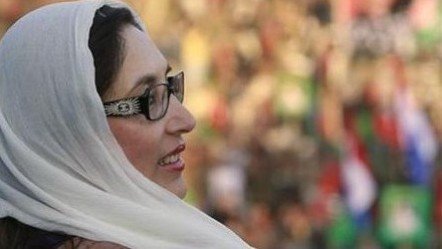 ---
ISLAMABAD: Confusion continues to surround the outcome of the fact finding committee investigating the hosing down of former premier Benazir Bhutto's murder site and a disconnect within the top leadership of the ruling Pakistan People's Party (PPP) is obvious.

Contrary statements by President Asif Ali Zardari and Prime Minister Yousuf Raza Gilani are aggravating uncertainties that the outcome of the committee will ever be made public or followed upon. On Tuesday, Committee's chairman Abdul Rauf Chaudhry told media he had dispatched the report to the PM secretariat. The PM has constituted this panel and sought the outcome within seven working days.

The sole mandate of the committee was to find out whether the then Military Intelligence (MI) chief Nadeem Ijaz was behind the hosing down of the road where Bhutto's was killed in 2007. Officials at the prime minister secretariat said they had not received any report from the fact finding committee so far.

"We are still waiting for it," a spokesperson for Gilani commented. Spokesperson for Zardari said that a core committee of the PPP had decided to extend the mandate of the committee from probing hosing down to conducting a full-fledged investigations. Rauf Chaudhry said he and his fellow members had not received any further orders from the prime minister till Thursday, three days after Zardari's spokesperson's statement. "It all looks very complicated.

There is no guarantee that the mystery of Bhutto's murder will ever be resolved," a senior opposition leader commented. "Cover up" is a buzzword being used by media to describe the way the events of the investigation have so far been unfolding. Some analysts were skeptical of the powers of the government to pursue investigations against an individual or organization affiliated to the military.

What is more to come in the investigation of the Bhutto's murder is still very hard to speculate on. Many such high profiled killings in the history of Pakistan were not properly investigated or their outcomes are still not known to public, say observers.