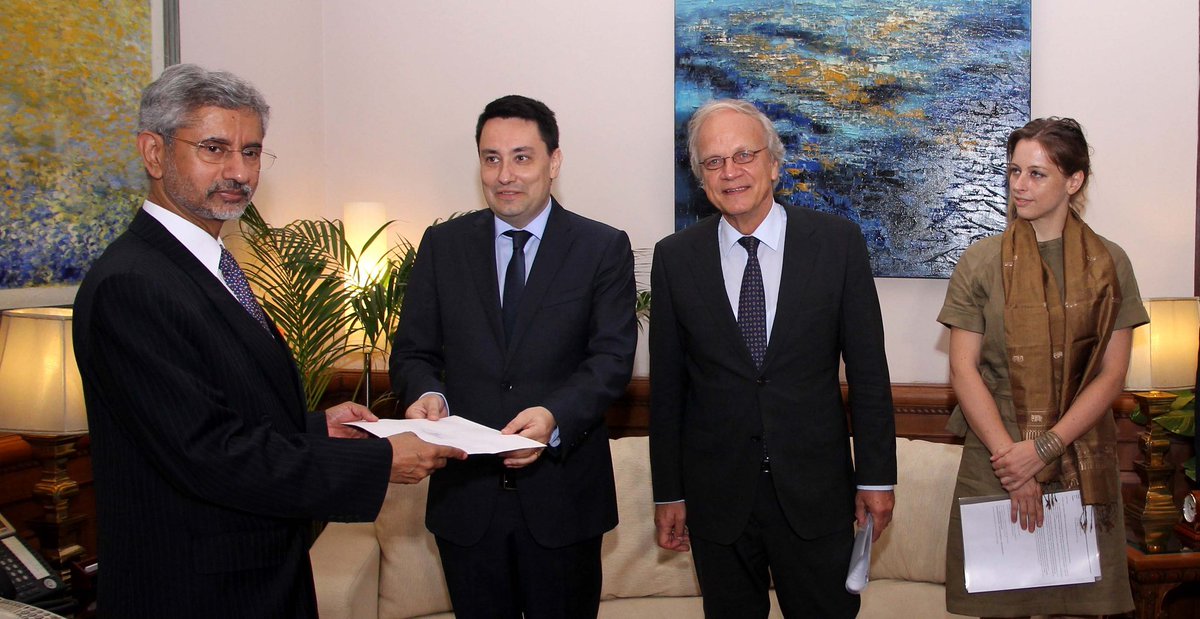 ---
India overcame its last hurdle in becoming the 35th member of the Missile Technology Control Regime (MTCR) after it released an Italian marine's Salvatore Girone on May 29th. Last year, Rome had blocked Delhi's membership to this elite bloc, which is often misconstrued as a club that gives a few elites the right to buy and sell high-end technology while denying the rest.

Preventing proliferation: India joins missile tech sale group

India is also trying to join the Nuclear Supplier's Group (NSG), which is a club of nations to the Non-Proliferation Treaty (NPT). Although she needs a more aggressive American push to be able to join NSG, it has still managed to surpass China whose membership bid in the MTCR has failed to receive a consensus nod since 2004. Beijing has, however, maintained adherence to the regime's export control guidelines and it is also widely alleged that North Korean missile programme is based on Chinese technology. Meanwhile, Pakistan believes it is not ready for the membership of the voluntary club.

America's support for India

Modi government is celebrating the success in media even after being attacked for poor homework on the NSG bid. The nation owes much to Washington for granting a waiver after US-India nuclear deal in 2008 and ever since, US President Obama has fully sponsored India's entry in to the four key exports control bodies – NSG, MTCR, Wassenaar Arrangement and the Australia Group.

China's absence also helped India sail through the membership process. But for the NSG slot it needs Beijing's support, which is a far cry as Beijing will be directly affected by India's entry in the MTCR, which allows her to sell missiles within 300kilometres of range and are capable of carrying 500 kilogrammes of payload. Moreover, Delhi's first customer for Indo-Russia co-developed BrahMos cruise missile is Vietnam and the capital's increasing involvement in the South China Sea will serve as an irritant to Sino-India relations.

India joins elite group controlling exports in missile technology

Not only does the membership of the missile club give India the right to sell missiles and projectiles within certain specifications, it can also buy high-end technology its scientists have been unable to develop or obtain reverse-engineering. The US confidence in India and its signing of the club membership will improve its worthiness to buy hi-tech systems from other advanced countries, as the American law clearly distinguishes between member states and others. While, for Washington, India will be a desperate client. She will be able to invest long term and serve to its hegemonic designs.

Recently, the scope of MTCR was also widened to include platforms such as unmanned aerial vehicles. Considering India has developed a long wish-list for drones such as the Avenger, Reaper and Global Hawk, there will be no legal glitches in the way of their purchases from this recent development. Much will now depend on which technology the exporters want to sell and whether Delhi can foot the bill.

India has also been eyeing at Israel's Arrow II missile defence system. The MTCR membership benefits her to access the hi-tech missile shield against advanced Chinese and Pakistani rockets. Nonetheless, Obama's concessions and waiver for India has continuously fed into India's hawkish designs, creating greater disparities in regional balance of power. In the meantime, Delhi continued to strengthen its technological cooperation with Russia. Hence, the two-way technological support to India will continue to fuel arms race in the region.

The rising pressure on Pakistan

Considering the western domination and bias, Beijing has not pressed hard for its membership to the MTCR. Instead, it has further enhanced its indigenous capability in long-range hypersonic systems to launch satellites in the space and warheads or anti-ballistic missiles.

India may become full NSG member by year-end, says US official

Similarly, Pakistan has its own indigenous missile and UAV development programme in times of technology denial. Delhi's forthcoming acquisition of Russian S-400 missile defence system coupled with its missile programme puts additional strain on Islamabad. Force deployment on the borders manifests that India's foremost enemy remains Pakistan and not China and with provision of even more advanced technology after joining the MTCR, Delhi will be able to enhance performance and payload of its missiles besides boosting its other related capabilities.

Moreover, Obama wants India to become an NSG member before he leaves the White House. The MTCR membership along with the other two export control regimes are set to pave Delhi's way to the NSG, even though neither is she an alliance nor in full compliance with the obligations of the NPT and various nuclear weapon free zone treaties. It also has shabby records in enforcing a comprehensive safeguards agreement with the International Atomic Energy Agency. In fact, although less publicised by the popular western and Indian media, the nuclear safety issues in India has also been alarmingly high.

How serious is India?

But Narendra Modi continues to aggressively push India's case in all such prestigious clubs. However, the opposition at the NSG is not as mild as in the case of MTCR. Amongst its 10 opponents in the 48-nation club includes China, Turkey, New Zealand, Austria, Ireland and Brazil. However, even if India is kept out of the NSG, its MTCR status will help her topple the balance of power in the region further while feeding into an intense arms race under the risk of a nuclear conflict.

Naveed Ahmad is a Pakistani investigative journalist and academic with extensive reporting experience in the Middle East and North Africa. He is based in Doha and Istanbul. He tweets @naveed360.
COMMENTS (17)
Comments are moderated and generally will be posted if they are on-topic and not abusive.
For more information, please see our Comments FAQ