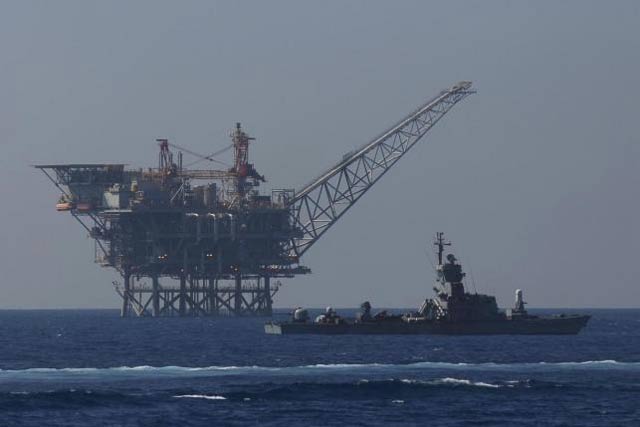 ---
ISLAMABAD: Pakistan has made the highest number of oil and gas discoveries in the current month as exploration companies found fresh hydrocarbon deposits in six wells that will add 50.1 million cubic feet per day (mmcfd) of gas and 2,359 barrels per day (bpd) of oil to the existing production levels.

Of these, major discoveries have been made in Sindh that already has a big share in total gas output in the country.

Gas utilities: World Bank recommends single transmission firm

Petroleum and Natural Resources Minister Shahid Khaqan Abbasi, while speaking during a meeting of the National Assembly Standing Committee on Petroleum and Natural Resources chaired by Bilal Ahmed Virk on Tuesday, said four discoveries were made in Sindh and the remaining two in Khyber-Pakhtunkhwa.

Of these, Oil and Gas Development Company made two finds, MOL Pakistan two and Petroleum Exploration Limited and United Energy Pakistan one each. The discoveries have shown presence of 31.6 mmcfd of gas and 339 bpd of crude oil in Sindh and 18.5 mmcfd of gas and 2,020 bpd of oil in K-P.

Sui Northern Gas Pipelines Limited (SNGPL) Managing Director Amjad Latif warned that the country's gas reserves were depleting and no gas was available for the domestic consumers in Punjab. He pointed out that the purchasing cost of gas for domestic consumers stood at Rs510 per million British thermal units (mmbtu) but the consumers coming under the first slab were receiving it at Rs110 per mmbtu.

Eighty-five per cent of domestic consumers were paying less than 50% of the cost of gas and the industrial and commercial consumers were cross-subsiding the domestic consumers, he said.

However, now industrial and commercial consumers were being provided imported liquefied natural gas (LNG), so the burden of cross-subsidy had been shifted to SNGPL that was feeling the strain on its finances.

Though the gas production was declining, Latif told the committee that the company would lay pipelines over 8,000 km in the current year. At present, 1.5 million applications for new gas connections are awaiting approval of the company.

The country was facing gas shortages as politicians were using it as a tool to win elections.

During the meeting, National Assembly member Mian Tariq Mehmood, who belonged to the ruling PML-N, alleged that SNGPL had provided 100 gas meters in his constituency to please his political rival Imtiaz Safdar Warraich, though his requests for new meters were turned down repeatedly.

He insisted that the provision of gas meters to his opponent had damaged his political image. NA Standing Committee Chairman Bilal Ahmed Virk accused Director General Petroleum Concession Saeedullah Shah of not responding to the committee for the last two years.

Sui lease extension: PPL to pay 10% bonus to Balochistan

Describing Shah's attitude as non-sense, he said he was not cooperating with the committee and sought the record of past meetings to show response of the director general of petroleum concession.

The committee also took up for review the issuance of licences for liquefied petroleum gas (LPG) stations to the defaulters that were previously running CNG stations.

It recommended that rules of Oil and Gas Regulatory Authority (Ogra) should be amended to ensure the clearance of outstanding bills of SNGPL, Water and Power Development Authority and banks before issuing licences for setting up LPG stations.

Published in The Express Tribune, June 29th, 2016.

Like Business on Facebook, follow @TribuneBiz on Twitter to stay informed and join in the conversation.

 
COMMENTS (16)
Comments are moderated and generally will be posted if they are on-topic and not abusive.
For more information, please see our Comments FAQ