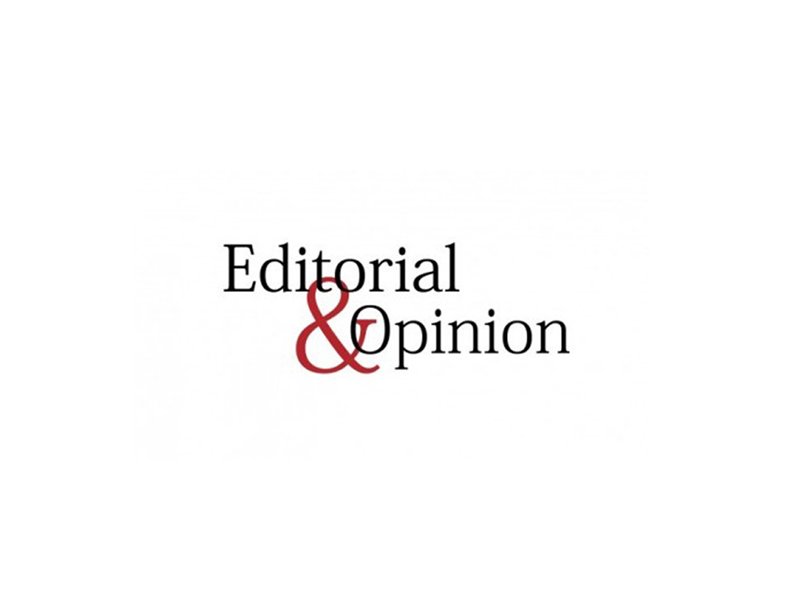 ---
The Nuclear Suppliers Group, or NSG, as it is known more commonly, is in a bind in deciding how to deal with membership applications of India and Pakistan. Ironically, the NSG was created in 1975 because India illegally diverted nuclear technology provided for peaceful use and made a bomb that it tested in 1974. Like Israel and Pakistan, New Delhi never signed the Nuclear Non-proliferation Treaty that is one of the chief factors considered by the Group to accept membership requests. Interestingly, India continues to divert peaceful sources to its weapons side and has been accused of obtaining nuclear technology from the nuclear black market. In sum, the non-proliferation regime apparently became stricter due to India, and in a twist of fate, it now wants to rehabilitate the thief and make it a sherrif without the latter changing its habits. The rest of the non-NPT states have suffered at the hands of India's proliferation record. Since 1975, the leading states possessing nuclear technology have realised that they have to regulate and prevent nuclear trade so that the technology is only used for peaceful purposes. The NSG remained somewhat dormant for the period between 1978 and 1990. It was not until 1992 that guidelines were established which dealt with the transfer of nuclear-related dual-use equipment, material and technology that had the potential to make a significant contribution to an unsafeguarded nuclear fuel cycle or nuclear explosive activity. The NSG began getting undivided attention in South Asia in the aftermath of the Indo-US nuclear deal, which was introduced in 2005 and approved by the US Congress in 2008. The Indo-US deal in itself was a violation of the NPT guidelines, considering that India was a non-member state. Despite this, an NSG waiver was provided to India by the US. This waiver has facilitated numerous defence and trade deals between India and several countries rich in nuclear technology like Canada, Australia and Japan, to name a few. 
Owing to American support for India's interest in the NSG, few states bandwagoned with the US's utter disregard for its domestic and international non-proliferation obligations — something it had championed since 1953. The drivers behind US actions include its need to build India up as a major regional power capable of acting as an American watchdog against China's rise and Indian lip service in the Afghan hornets' nest.

The US secured a special trade waiver for India in 2008 and the country has bagged 13 deals since then. As India is already enjoying the pleasures of NSG membership, it is interesting to see why it is so eager to get full-fledged membership. The prestige factor seems the most plausible explanation for this haste. Also, India has invested huge financial and social capital in the Obama Administration and in Congress, and perhaps wants to basket the fruit before a new administration is elected. The Indian and American haste has politicised the NSG, which used to be a non-proliferation 'cartel' and has now put it in a bind to decide how to deal with the Pakistani and Indian cases.

A unilateral entry of India into the NSG would have dire consequences for regional strategic and global stability. First, it would irreparably undermine the non-proliferation regime as only one non-NPT state would be admitted to the Group. Why should we have a non-proliferation regime if a proliferator has to be admitted into it? If exceptions are to be created, then the NSG should first debate and revise its criteria. Second, India already has 13 nuclear deals that allow the import of nuclear fuel under dubious conditions and frees its domestic resources for military use. If India becomes a member, it would claim access to enrichment and reprocessing technologies that will give a further boost to its thermonuclear weapons development programme. So far, India has been denied such technologies.

Pakistan's case is different. It never diverted imported civil nuclear technology for military use. It did not sign the NPT because it has a genuine security threat from India, whereas the latter built nuclear weapons primarily to satiate its prestige and had no genuine threat from China. As a state, Pakistan has never been involved in nuclear proliferation, but India is complicit in getting enrichment technology from the black market in which over 30 smugglers from the West and other countries were found to be involved. Pakistan is an energy-deficient country and has plans to use nuclear technology for electricity generation and to reverse its energy famine for the progress of its people and industries. Pakistan has a commendable nuclear management, safety and security record since 1953. It is one of the first states to benefit from President Eisenhower's famous Atoms for Peace Program and, unlike India, has an accident-free record. Also unlike India, Pakistan has a modest nuclear weapons programme that works on the principle of minimalism and credible deterrence. It is not arming itself to the teeth to achieve global power status. Islamabad needs NSG membership for genuine energy and peaceful purposes and would not divert this to the military side like India has done in the past.
The NSG is in a fix in dealing with the two applicants now. As a matter of principle, it cannot admit non-signatories of NPT. It certainly cannot give membership to a state, which was the reason for its creation. Although the NSG works on consensus, it appears to be under American pressure to admit India only. There are several courageous states that have stood up to the Indo-US axis.
US Secretary of State John Kerry, in a recent letter to NSG members seeking support for India, stated that the country will not block Pakistan's entry in future and its decisions will not be based on its regional concerns vis-a-vis its adversaries. However, this is something which even the US cannot vouch for with certainty. The best bet for the NSG is to get out of its current bind by adopting a uniform, criteria-based approach and stand up to American pressure.

Published in The Express Tribune, June 25th, 2016.

Like Opinion & Editorial on Facebook, follow @ETOpEd on Twitter to receive all updates on all our daily pieces.
COMMENTS (22)
Comments are moderated and generally will be posted if they are on-topic and not abusive.
For more information, please see our Comments FAQ