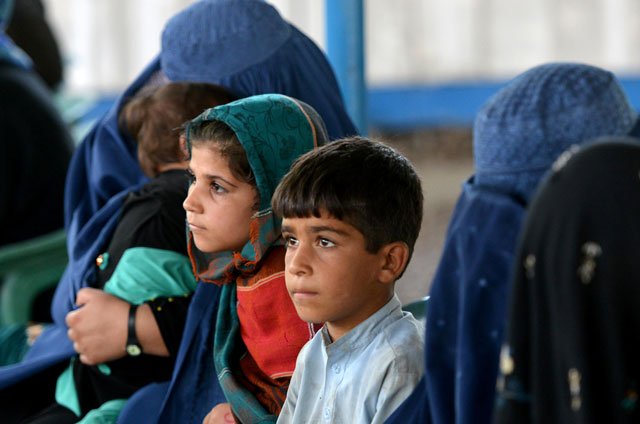 ---
Islamabad may not renew the Pakistan Proof of Registration cards for 2.5 million Afghan refugees due to expire on June 30. After having hosted their three generations, Islamabad has changed its mood. Already, intelligence agencies are on the hunt for Afghan nationals who either possess Pakistani nationality or are not registered with the government as refugees. The United Nations High Commissioner for Refugees (UNHCR), however, is trying to persuade Pakistan to adopt a more accommodative approach.

Assassination of Taliban supremo Mullah Mansour, carrying documents that identify him as a Pakistani citizenship with a fake name, and spiking tensions at Torkham checkpoint caused this rude awakening.

Limited action

From a Pakistani perspective, Mullah Mansour's possession of an identity card and passport was not only a national embarrassment but was also indicative of the country's multi-layered Afghan challenge. Officially, the country is home to 2.5 million Afghan refugees of whom thousands carry computerised national identity cards. The two-way movement on Durand Line has survived many highs and lows between the two countries. Islamabad's decision to fence, gate and trench its border with its western neighbour was aimed at addressing the issue of unregulated movement across the border.

UN urges Pakistanis not to label Afghan refugees 'terrorists'

Some Afghans leaders just don't want any such barrier, meantime hoping for Pakistan to not only eliminate safe havens for extremists but also to secures cities as far as Kabul. Sartaj Aziz, the government's point man for foreign affairs, categorically stated Islamabad can't fight Afghanistan's war on its soil. Moreover, he reminded his Afghan counterpart of the continued presence of refugees.

For Kabul, its citizens' plight matters little. Former President Hamid Karzai, who allegedly bagged millions of dollars from donors and foreign governments alike, left the issue of Afghan citizens on the backburner. Following his footsteps, the Ghani-Abdullah government has chosen to pick fights with Pakistan rather than to ensure writ of the state. The exodus of Afghans continues not only to Pakistan but also to Turkey and beyond.

Meanwhile, the UNHCR provides a meagre sum of $200 per family for travel and housing purposes. The cash-starved UN agency is already facing severe donor fatigue. Lawless Iraq and Libya, and the tyranny of Bashar al-Assad in Syria have left millions looking for safer places. The last thing the world needed was another refugee crisis involving about three million people.

Possible outcomes

Pakistan's relations with Afghanistan were always shy of friendship. The Soviet invasion of Kabul in December 1979 left Islamabad with no choice but to allow unrestricted inflow of the fleeing masses. Soon it realised that the exiles could be helped to launch an insurgency against the communist superpower.

Pakistan calls for aid for its millions of Afghan refugees

There was neither a registration process in place nor any restriction on movement across the border. Three decades down the road, many Afghans not only hold Pakistani identity cards but also own business and properties. There are countless who fondly call Pakistan their home. They are neither Taliban sympathisers nor smugglers or drug traffickers. Universally, refugees are known to add value to the host country's economy and skill set but in Pakistan their contribution goes unnoticed and uncelebrated.

Besides being a strain on the economy, Pakistan sees Afghan settlements as places harbouring extremists and terrorist cells. Many officials believe that the time for housekeeping is now as the Zarb-e-Azb operation is nearing completion.

With Syria lying in ruins and Iraq at the mercy of Daesh and Iran-backed militias, Afghanistan stays on the backburner. Neither Muslim nations nor western countries attach urgency to the plight of Afghans. Meanwhile, quadrilateral dialogue has become the casualty of a US drone strike. Currently the Obama administration is assigning more military assets to Afghanistan to fight an impending insurgency. Thus, one can expect more Afghan refugees in the future.

In the likely best-case scenario, Islamabad may extend the registration for Afghan refugees till December. If this happens, the matter will be deferred again, giving landlocked Afghanistan enough time to introspect. The Durand Line has been non-negotiable since 1947 and so will remain. Afghanistan's internal law and order and the plight of its citizen is within the mandate of the unity government. Deciding against managing the international border and taking responsibility for its citizens won't support Ghani-Abdullah mantra of foreign hand in terrorism.

World left Pakistan alone to face terrorists: Asim Bajwa

Islamabad can't match its aggressive tone against refugees with action after hosting them for over three decades. The Afghan government and its policies might be unfriendly but the refugees Kabul refuses to help return home aren't.

Naveed Ahmad is a Pakistani investigative journalist and academic with extensive reporting experience in the Middle East and North Africa. He is based in Doha and Istanbul. He tweets @naveed360.
COMMENTS (16)
Comments are moderated and generally will be posted if they are on-topic and not abusive.
For more information, please see our Comments FAQ