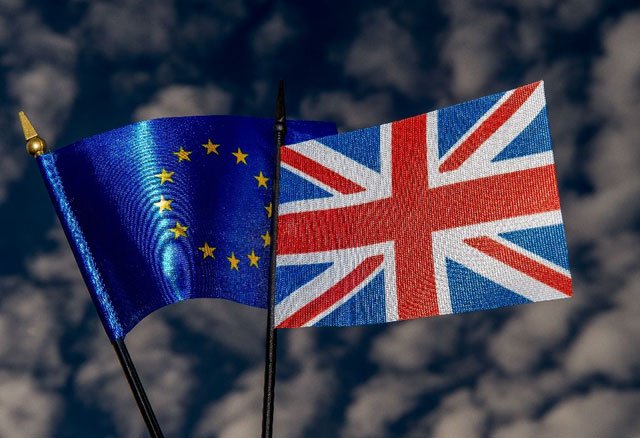 ---
SYDNEY: Australia's relationship with Britain will stay "very strong and intimate", Prime Minister Malcolm Turnbull said Friday, adding he was confident negotiations over a free-trade deal with the EU would not be jeopardised by the Brexit vote.

Australian financial markets joined global exchanges in a sea of red as Britons voted to exit the bloc, with the benchmark S&P/ASX 200 closing down 3.17 percent in volatile trade.

"I have no doubt... that our very strong and intimate relations with the United Kingdom will be entirely unaffected," Turnbull told reporters in Devonport in the southern island of Tasmania.

Sterling plunges to 31-year low, biggest ever fall, as UK votes Brexit

"And our very strong relations with Europe, with continental Europe, which are leading towards negotiations to a free-trade agreement, will also continue.

"We have enhanced our relations with the major continental European economies in recent years, in particular, of course, Germany and France."

The multi-millionaire former banker said there would be a period of uncertainty and some instability in global markets but stressed "there is no cause for Australians to be alarmed".

Turnbull added that the impact on Australian trade deals in the short-term were likely to be "very limited" as it would take some years for Britain to negotiate its exit from the EU.

"We have to recognise that the global recovery is, in some parts of the world, fragile. So this uncertainty plays into that environment," he said.

Czech prime minister says EU must change quickly after Brexit

Treasurer Scott Morrison said the advice he had received is that "Australia's exposure in these circumstances is very limited".

"We will see some short-term volatility, I think that is to be expected with an event such as this," Morrison said in Sydney earlier Friday.

"But the smarter investors are always the cooler heads in these circumstances, and the government has a cool head on these matters."

Australia's republican movement said the nation should cut its ties with the British monarchy to protect trade with the European Union.

"The European Union is Australia's second-most important trading partner after China," Peter FitzSimons, the movement's chair, said in a statement.

Britons vote on EU membership

"A British monarch is even less useful to us today than they were yesterday."

Trade with the EU in 2013-14 stood at Aus$83.4 billion (US$61.6 billion) while the United Kingdom was the seventh-largest by country at Aus$20.3 billion, according to official statistics.