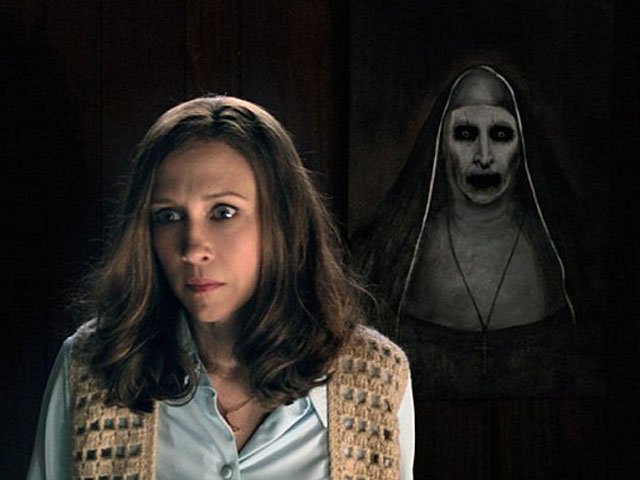 ---
James Wan's horror flick Conjuring 2 has been making headlines since its release, as one of the most frightening movies of the year, and on Thursday, it actually scared a man to death.
The 65-year-old man died while watching the horror film in India with a friend -- and then both the friend and the man's body went missing.
Horror has niche following worldwide, says 'Aksbandh' director
Daily Mail reports that the man began to complain of chest pains and fainted when the Hollywood blockbuster reached one of it's scariest scenes, at the Sri Balasubramaniar Cinemas in Tiruvannamalai, in India's south.
Meera has a message for Pakistan's politicians
He was rushed to the Old Government Hospital where doctors declared him dead, but the man's body has now gone missing after hospital staff asked his friend to take the body to the Tiruvannamalai Government Medical College Hospital for post-mortem, reports Times of India.
Police are inquiring with auto drivers and lodges in the town to establish the identity of the deceased.
Have something to add to this story? Share it in the comments. 
COMMENTS (12)
Comments are moderated and generally will be posted if they are on-topic and not abusive.
For more information, please see our Comments FAQ