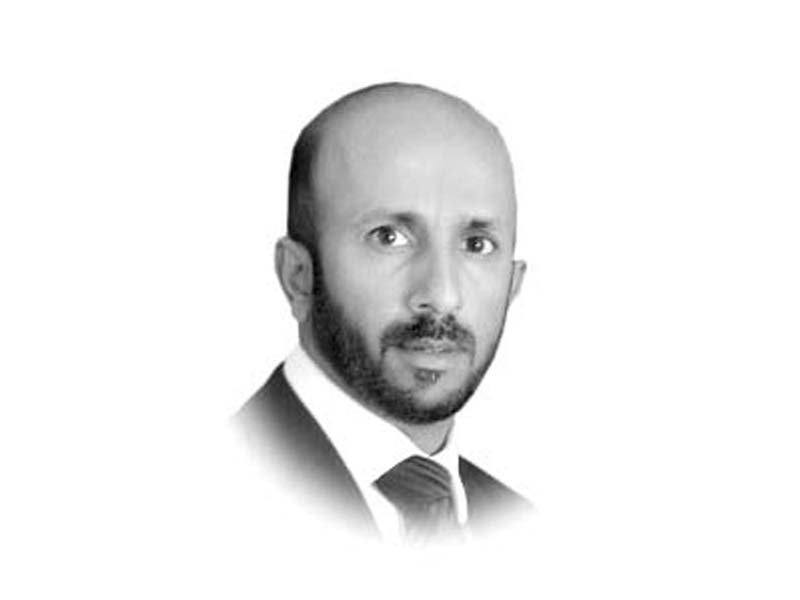 ---
In 1944, the US Supreme Court upheld the decision to detain Fred Korematsu under Executive Order No 9,066 issued by President Franklin D Roosevelt. Korematsu, 19 years of age, was among 120,000 US citizens of Japanese ancestry who were removed from their homes and detained at internment centres in California and Arizona. Most Japanese-Americans detained were Christians. Three-fourths were born in the US. Many thousands could not even speak Japanese. But they all looked like the enemy who had bombed Pearl Harbour.

There are no points for guessing who looks like the enemy today for many Americans. If you are Muslim, born in America or have emigrated from Pakistan, Afghanistan or the Middle East, then you fit the description. No amount of Facebook posts condemning the savage attack in Orlando or highlighting the fact that Omar Mateen's faith had nothing to with the teachings of Islam, a religion of peace, will make much difference.

Omar Mateen mercilessly killed 49 innocent people in a gay nightclub, which he used to frequent himself. The killings are cited as the worst terrorist attack on American soil since 9/11. According to his Afghan immigrant father, it was homophobia that led his son to violence. His former wife cites mental illness. Gun control activists bemoan the ease with which he was able to access deadly automatic weapons. But according to the next president of America, whether Democrat or Republican, the cause is "radical Islamic terrorism". Under pressure from her rival, even the reluctant Hillary Clinton is now pointing fingers at 'radical Islamic terrorism'.

According to the presumptive Republican nominee for US president, Donald Trump, "what has happened in Orlando is just the beginning. Our leadership is weak and ineffective. I called it and asked for the ban. Must be tough!" The ban Trump wants is on the entry of all Muslims into America. He also wants to be tough on those who have already gotten in.

How do you get tough? Well, one idea peddled on the fringes of US politics till now, is to repeat what the US did to its Japanese-American citizens after the Pearl Harbour attack. In the aftermath of the San Bernardino shooting last December, where a young immigrant couple from Pakistan shot and killed 14 fellow Americans, Trump was "asked whether he would have supported Japanese internment camps". He said that he "could not say for certain".

Despite being investigated and interviewed three times, Omar Mateen was not deemed to be terrorist material by the FBI. It is the failure to understand what drove the New York-born Mateen to commit mass murder in a gay club and the unfortunate inevitability that others may follow in his path that makes the unthinkable thinkable — forced relocation of a stigmatised community.

Trump has not called for interning American Muslims. At least not yet. But, there were other voices, even before Orlando, who supported such proposals for individuals if not the entire community. According to the Oxford-educated, US General Wesley Clark, "It is our right and obligation to segregate [radical Muslims] from the normal community for the duration of the conflict."

In the months since the terrorist attacks in Paris last November and the mass shooting in San Bernardino last December, "reports of attacks and threats against Muslims in the United States have surged" according to The New York Times. The level of ignorance involved in such attacks is such that vandals spray-painted abusive graffiti that referred to the Islamic State on a Sikh temple.

The American people face a great challenge. In the battle against terror, they must fight the flames of ignorance and fear lest it engulfs their most cherished ideals of freedom. There is much to be learned from the lessons of 1942 when an entire community was stigmatised with collective guilt for the actions of a criminal few.

The voice of Fred Korematsu, the 19-year-old Japanese-American who refused to be detained under Executive Order No 9,066, bears repeating. Many years later, Korematsu told reporters, "I didn't feel guilty because I didn't do anything wrong… Every day in school, we said the pledge to the flag, 'with liberty and justice for all' and I believed all that. I was an American citizen and I had as many rights as anyone else."

Published in The Express Tribune, June 18th, 2016.

Like Opinion & Editorial on Facebook, follow @ETOpEd on Twitter to receive all updates on all our daily pieces.
COMMENTS (12)
Comments are moderated and generally will be posted if they are on-topic and not abusive.
For more information, please see our Comments FAQ