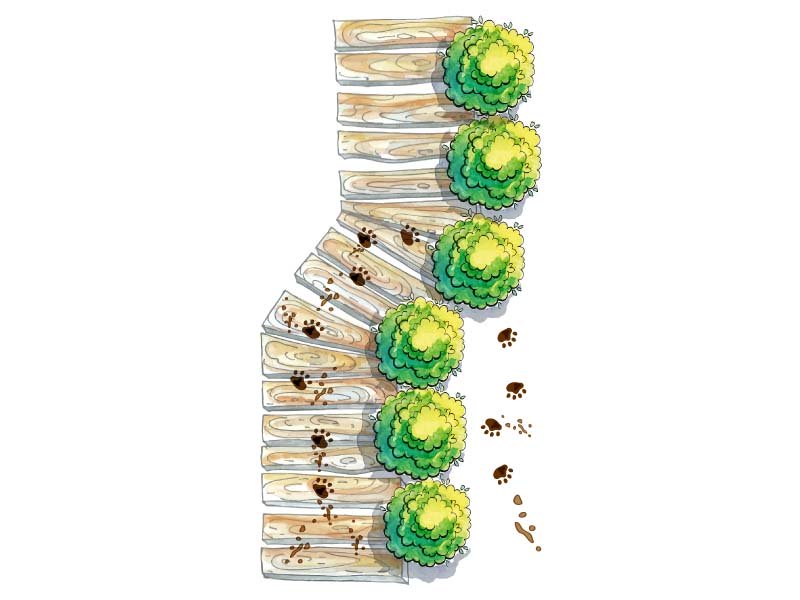 ---
KARACHI: Pet owners often refer to their furry little friends as family members and therefore want the best for them in everything. From nutritious food to a clean living space, easy access to healthcare and a place for them to play freely — everything has to be set for these animals to live happily. However, when you have pets and also have a passion for gardening, things tend to get rather complicated.

Should you compromise the lush green lawn you toiled so hard to maintain, or should you prohibit your pet from setting paw in it? Here is what experts have to say about making your garden animal friendly.




Tofiq Pasha, one of Karachi's most sought-after horticulturists, believes that making a garden pet-friendly isn't a difficult task at all, if you put your mind to it. "Let's say you have a dog," he said, starting off with the animal that most families prefer as pets. "Dogs tend to dig up the grass and damage your garden. In this case one recommends having a separate portion in the garden for the trusty canine to play in," he said, adding dogs should not be allowed to urinate in the garden either, because it turns the grass brown. "Cats, on the other hand, love the garden and don't mess it up. They even enjoy nipping on some plants often. You may also keep turtles and tortoises in the garden if you like."

Lahore-based horticulturist Seema Khuled also echoed Pasha's opinions, saying that plants and pets can easily co-exist in harmony. "There are many pets that can be easily kept in the garden without disturbing anything. Some animals are very fond of digging up the soil, so it's always a good idea to have fencing around the flower beds and vegetable patches," she suggested. "A small water body can also be added with some colorful fish to complete the look."

She also added that cages can be built on or suspended from trees in the gardens for pet birds.

Allowing your pets in the garden is the easy part but it is critical to have a complete understanding of all the plants that are growing in the lawn, as some of these may be poisonous. "To make a garden animal friendly, certain plants should be avoided or removed. Common garden plants that can prove fatal to pets include Kaner (nerium), Dieffenbachia, Dhatura, and rubber vine," advised Lahore-based gardening expert Jawad Qadir.




Many people believe the misconception that pets can prove to be disastrous for gardening spaces. However, all three of the gardening experts emphasised otherwise. "All of nature co-existed before man came on earth, driving all of nature away," said Pasha. "This created an unnatural environment. With the right precautionary measures in place, we can easily ensure that plants and animals exist together in complete harmony."

Khuled said, "If we see the bigger picture, there has always been coexistence of animals, plants and birds in nature. They are all small pieces of a large jigsaw puzzle that our ecosystem is. They help each other in some way or the other ... This interwoven connection forms the basis of a healthy environment."

Published in The Express Tribune, June 18th, 2016.

Like Life & Style on Facebook, follow @ETLifeandStyle on Twitter for the latest in fashion, gossip and entertainment.