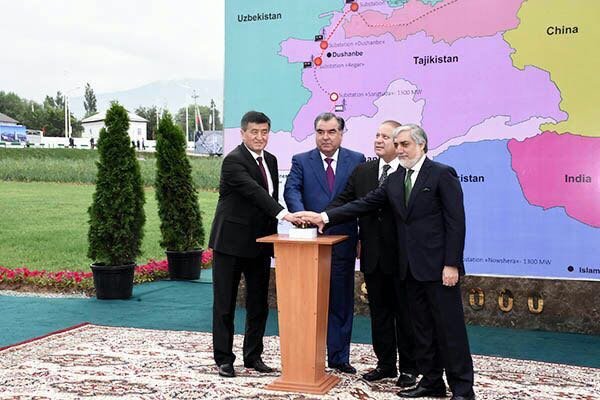 ---
ISLAMABAD: Pakistan will receive 1,300 megawatts of cheap and clean electricity from Central Asian states, more than the initially planned 1,000MW, as Afghanistan has abandoned its share of electricity due to dearth of demand.

Tajikistan, Kyrgyzstan, Afghanistan and Pakistan have been working on electricity trading arrangements under the Central Asia-South Asia (Casa) 1,000 project that will transmit 1,300MW of power from Kyrgyzstan and Tajikistan to Pakistan and Afghanistan.

Investors discouraged: NEPRA proposes cut in solar, wind power tariffs

Under the original plan, Pakistan had been allocated a major share of 1,000MW while Afghanistan had to import 300MW.

"Now, Pakistan will receive the entire 1,300MW due to weak demand in Afghanistan," Water and Power Minister Khawaja Muhammad Asif said while speaking at a ceremony held for the signing of a protocol between Pakistan and Tajikistan.

The protocol was inked after conclusion of 5th session of the Pakistan-Tajikistan joint commission on trade, economic, scientific and technical cooperation.

Asif said Afghanistan had been given assurances that it would be provided electricity either by Tajikistan or a power generating facility in Pakistan.

The joint commission agreed on improving bilateral relations as a lot of trade potential needed to be exploited between the two countries.

Asif revealed that they also discussed three options to connect the two countries through road links.

One option is to connect via Afghanistan, but there are hurdles in the way and the other is to connect through the Wakhan border as the road will pass through northern areas of Pakistan and reach Tajikistan through a narrow strip in Afghanistan.

Staring at the sun: Load-shedding forces farmers, locals to switch to solar power

The third and more practical is the Kashgar route due to ongoing work on the China-Pakistan Economic Corridor.

Tajikistan Minister of Energy and Water Resources Usmonali Usmonzoda, who signed the protocol on behalf of his country, said Pakistan and Tajikistan had done a lot of work in the energy sector over the past three years.

"A lot of action has been taken, resulting in improvement in energy cooperation and Casa-1,000 power project is one of them," he said.

Tajikistan has already laid transmission lines that are supplying electricity to Afghanistan.

He said direct flights from Lahore to Dushanbe had started giving a smooth access for businessmen and tourists to Tajikistan.

Responding to a question about hurdles in the way of a transit trade agreement due to Kabul's insistence on including India, he said, "We should use all positive solutions."

During the joint commission meeting, both sides expressed the resolve to initiate physical work on the Casa-1,000 project as early as possible to achieve the desired results.

They noted the mutual interest in export of an additional 1,000MW to Pakistan outside of the Casa project. Members of a technical committee have been notified and its first meeting will be held as early as possible.

The two sides agreed to establish joint ventures with Oil and Gas Development Company and Pakistan Petroleum Limited for exploration and processing of hydrocarbons in Tajikistan in a government-to-government arrangement.

They will also enhance business-to-business contacts by organising second meeting of the Joint Business Council on the sidelines of inaugural session of the Joint Working Group on Trade, Investment and Transport in Dushanbe in October this year. A bilateral transport agreement will also be discussed during the meeting.

Outages : Power protests in city make commute difficult

They agreed on signing an understanding by the State Bank of Pakistan and the National Bank of Tajikistan on supervisory cooperation. In this regard, the SBP will share draft of the memorandum of understanding through diplomatic channels within three months.

The Tajik team was told that their request for accession to the Quadrilateral Agreement for Traffic-in-Transit among Pakistan, China, Kazakhstan and Kyrgyzstan was being considered. Tajikistan showed its willingness to participate in a truck caravan being organised by Pakistan under the quadrilateral agreement.

Tajikistan also expressed interest in entering into joint ventures with Pakistan investors in processing of cotton, wool and finished leather products.

In order to effectively collaborate in agriculture, a joint working group will be formed. They also agreed on renewal of the agreement on scientific and technological cooperation signed in 1992 through exchange of diplomatic notes. Apart from all these, they will also combat drugs and narcotics trafficking.

Published in The Express Tribune, June 17th, 2016.

Like Business on Facebook, follow @TribuneBiz on Twitter to stay informed and join in the conversation.
COMMENTS (26)
Comments are moderated and generally will be posted if they are on-topic and not abusive.
For more information, please see our Comments FAQ