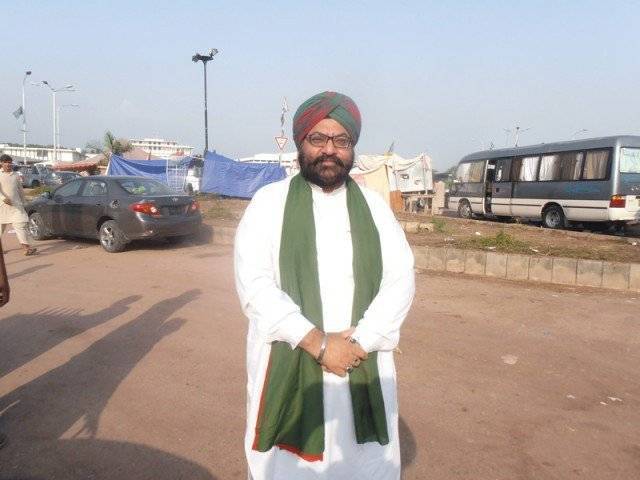 ---
PESHAWAR: Almost after two months after the murder of Khyber-Pakhtunkhwa MPA Sardar Soran Singh, the provincial assembly seat has yet to be declared vacant.

The long silence of the authorities to fill the vacant seat is smoothening the path for the alleged murderer, MPA Baldev Kumar, to fill the post.

Election Commission of Pakistan issued a letter to K-P Assembly Speaker Asad Qaiser on June 13, 2016. It clearly stated if the government failed to declared the seat empty "within three days", the election commission would have no choice but to issue a notification in favour of Baldev Kumar.

However, the speaker has not yet responded to the letter even after the passage of the three-day deadline.




When contacted, K-P Election Commission Deputy Director Khushal Zada told The Express Tribune on Thursday the letter was issued on June 13. It told the assembly to declare the seat of the late MPA as vacant. He added even after the deadline passed, the house has failed to submit a reply to the election commission over the matter.

He maintained the government was using delaying tactics in declaring the seat vacant, which is in violation of the Constitution. He pointed out ECP was now free to nominate Baldev Kumar to fill
Singh's seat.

Meanwhile, an official in assembly secretariat told The Express Tribune the matter was still under speaker's consideration and will be responded to shortly.

He added after consultation with other members of the government, the answer would be submitted to ECP.

The murder of Soran Singh

Soran Singh was murdered on April 22, 2016 by unidentified gunmen.

However, it is suspected that Baldev Kumar is involved in the murder as he was second in the priority list given by the Pakistan Tehreek Insaf-led government for the minority seat.

Other lawmakers of K-P Assembly condemned filling of the seat of the slain MPA with the person allegedly behind the murder. "Whatever the situation, we are determined not to allow an assassin to occupy the seat of Singh," asserted Chief Minister's Special Assistant on Information and Higher Education Mushtaq Ahmad Ghani. The government also decided to approach the court if the election commission declared the name for the vacant seat, he added.

Published in The Express Tribune, June 17th, 2016.