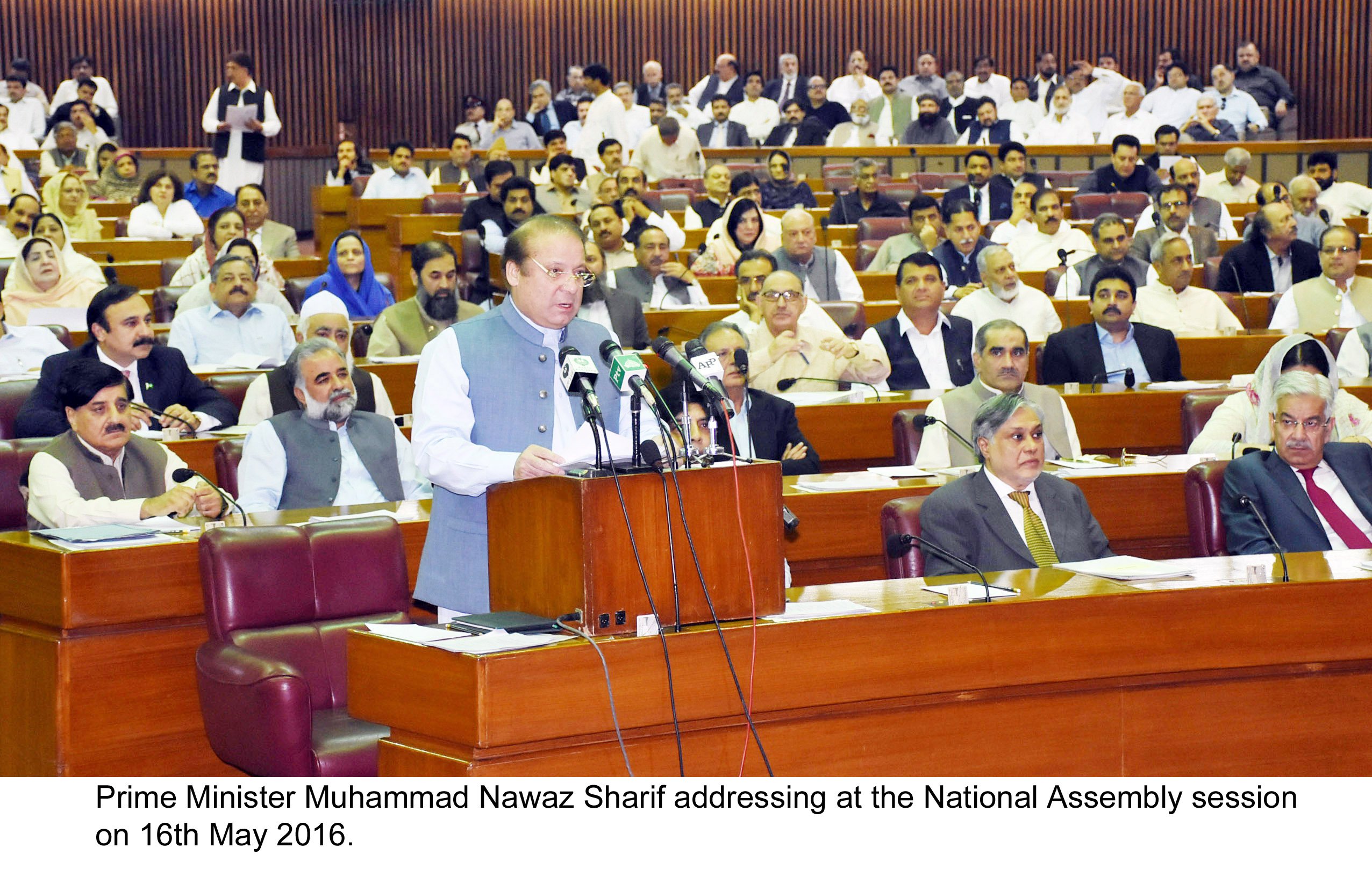 ---
ISLAMABAD: Two years after the military launched an operation, codenamed Zarb-e-Azb, in the tribal areas, Prime Minister Nawaz Sharif said that it has restored peace while the backs of terrorists have been broken.

"Due to this (Zarb-e-Azb), the nation regained peace that was snatched by terrorists and anti-state elements," Nawaz said in his message to the nation on the two-year anniversary of the massive operation.

"The back of terrorists has been broken and they will soon become part of the trash of history," he said.

Recalling the decision to go ahead with the operation, Nawaz said the whole nation including Pakistan Army and other security institutions played their role with full consistency and determination, which purged the country of the scourge of terrorism.




Nawaz went on to describe the past two years of Zarb-e-Azb as an "everlasting tale of human determination, courage, fortitude, bravery and sacrifice" which will continue to shine in the pages of our history and would be a source of guidance for the new generation.

He said troops, who presented their sacred blood, were at the forefront in the success of this operation. "Jawans of police and other security institutions, who sacrificed their lives, were also part of this success," he added.

"All of them proved it true once again that the death of a martyr is the life of a nation."

Nawaz said the credit of this success also goes to those mothers, who sacrificed their sons for the sake of country.

"Those sisters are also part of this success, who prayed for their brothers and the country."

The premier said that these two years proved once again that the Pakistani nation was united for the defence of their motherland.

Published in The Express Tribune, June 15th, 2016.
COMMENTS
Comments are moderated and generally will be posted if they are on-topic and not abusive.
For more information, please see our Comments FAQ