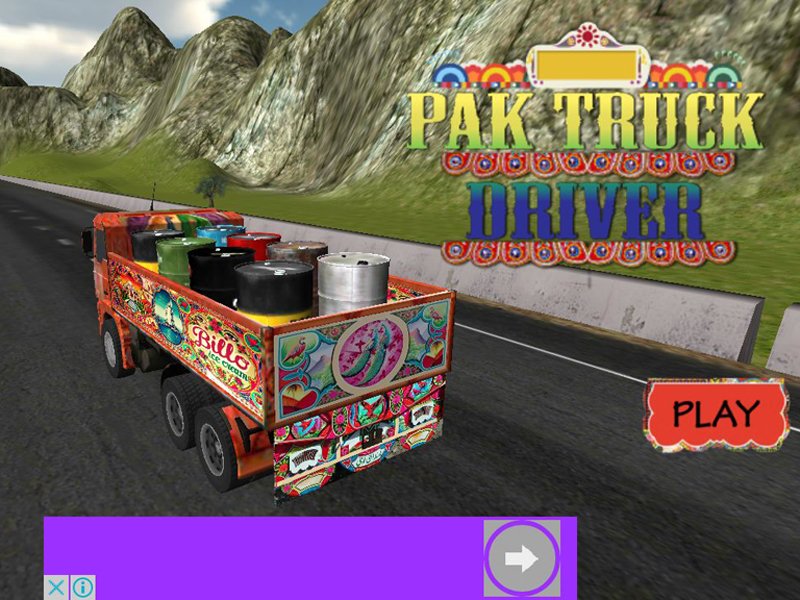 ---
Truck art has become synonymous with Pakistan. The distinct form of painting consists of images, scenery, poems and even calligraphy. It is mostly practiced by truck drivers on their vehicles to make them more prominent and give them their own brand through decoration.

Truck art has crept its way into fashion and retails. Recently, Pakistani developers have come up with a truck driving simulator game called Pak Truck Driver – 3D.

Start-up launches app for online grocery shopping

The game, which takes up to 90MB space on smartphones, is available on the Google Play store and has been downloaded almost 10,000 since launching.

In the game, users assume the role of a truck driver and are required to deliver cargo within a stipulated time to clear the mission.




Game play is rather easy. Players have to drive on a highway, navigating through light traffic, to deliver the cargo to its destination. Steering options are given on the bottom left of the screen, while two pedals, one for acceleration and the other for deceleration/reverse, are provided on the bottom right hand side. A typical pressure horn, which is used in trucks locally, is also features, complete with the sound of honking.

Pakistani app developers making a mark

As you proceed, the game gets harder and cargo becomes more and more difficult to contain on bumpy roads.

However, there are some glitches in the app, which makes the game unbearable at times. For instance, if the truck goes off the track it gets stuck and you can neither go forward or backward.




Graphics are also of very low quality and Google ads on the screen are a constant distraction. Add to that, every time you try to resume your game after pausing it, a video ad pops up and leads to the play store.
The app's background music and detailing on vehicles, done by 'Pakistan Truck Art Team', are better than other similar apps. The music and kind of truck changes at every mission, representing the location it is in. These are perhaps the only plus points of the game.
Overall, the game is not that great and could have been better for a game its size.

Our verdict, 1 out of 5 stars. Try it yourselves here 

Have something to add to this story? Share it in the comments section below.