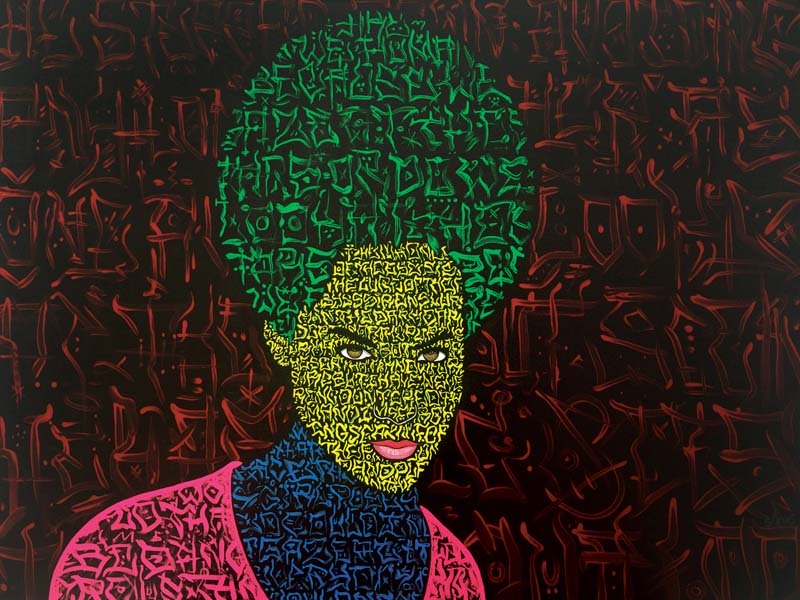 ---
KARACHI: The very fact that I was discouraged by friends around me that artists have no future and no one wants to marry one, worked as a stimulator. I wanted to prove them wrong, said 26-year-old graffiti artist, Abdullah Ahmed Khan.

Popularly referred to as Sanki King, a name he picked up and stuck to fondly during his childhood days when he would play Counter Strike by that name, the King spoke to The Express Tribune about the circumstances that encouraged him to take rebellious road of being a street artist.




Khan said that perhaps he's known to be the first graffiti artist of Pakistan because before him, people used to do it but only on paper. "No one was interested in it as a career," he said, recalling his initial days when the idea was not welcomed by people around him.

"I thought it was something cool, my friends would be impressed with me," he said. Khan started to write texts on random walls near Gulshan. Today, his creations can be seen in Nazimabad, North Nazimabad, Zamzama and Clifton, outside Sanat Gallery where he painted last week at his exhibition's opening.




His exhibition, titled 'You should know him by now', showcases various shades of street graffiti. Contrary to the common idea that graffiti has to be loud and bold, his work is very abstract and toned down.

In addition, the concepts that he has displayed too are very broad. For example, a mixed media, titled 'I Hate You', shows blood red streaks trickling down from some form of text as if hinting about violence and its aftermath.




Likewise, another one, titled 'Introvert', shows orange and yellow streaks concentrated in the bottom right with only a few to none of the colours reaching the top surface perhaps referring to the bottled up state of introverts, who tend to show little and keep a lot inside.

'Awakening' is another work which is composed of geometrical imagery seems as a jigsaw puzzle which has to be solved.

Sharing his future plans, Khan said he plans to paint more buses with graffiti, similar to a project he did two years ago. "They will be the old, Bradford buses in the city," he said, adding that usually it is the trains that are the best places for graffiti but since they don't exist in Karachi; buses are the only way to do it. The exhibition will continue till June 18.

Published in The Express Tribune, June 9th, 2016.

 
COMMENTS
Comments are moderated and generally will be posted if they are on-topic and not abusive.
For more information, please see our Comments FAQ