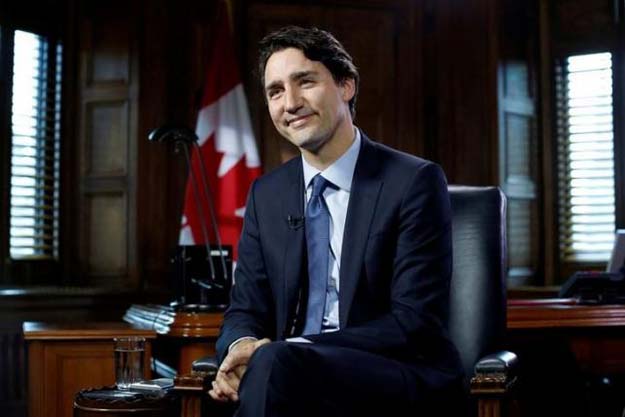 ---
Canadian Prime Minister Justin Trudeau who is often seen as the champion of minority rights and diversity, has now gone one step further in not only wishing Muslims all over the world Ramazan Mubarak, but also highlighting the true meaning of the holy month.

"It was a pleasure to celebrate Iftar and break the first Ramazan fast with Muslim members of our caucus last night," Trudeau tweeted.

Trudeau sends heartwarming message on Nowruz


It was a pleasure to celebrate Iftar and break the first Ramadan fast with Muslim members of our caucus last night.https://t.co/NUdM8jQwO2

— Justin Trudeau (@JustinTrudeau) June 7, 2016


On Sunday, the Canadian PM released a statement wishing Ramazan Mubarak, saying,"On behalf of our family, Sophie and I wish all those observing this holy month a blessed and peaceful Ramazan."

"Muslims in Canada and around the world will embark upon a month-long spiritual journey of fasting, prayer, and reflection to commemorate the revealing of the Quran to the Prophet Muhammad (PBUH)," he added.

"During Ramazan, Muslims fast during daylight hours to increase their patience, closeness to God, and generosity towards those less fortunate. It is a time of community, when Muslims invite neighbours and friends to share their evening meal – iftar – recite prayers together, and encourage each other to give to charity," he added.

Bhangra, biryani, sherwani: Here's why Canada's new PM is basically Pakistani

Trudeau stressed that Ramazan reminded all of us to show appreciation for the countless blessings we enjoy and to put the needs of others before our own.

The Canadian premier also took the moment to express his gratitude for the "invaluable contributions of our Muslim communities that enrich our national fabric each and every day. Canada's cultural diversity is one of our greatest strengths and sources of pride."

Trudeau has been winning hearts since he came to power and it is not for nothing that Karachi is among eight cities in the world with the highest number of likes on Trudeau's Facebook page.

Ramazan Mubarak to you too, Mr Prime Minister!