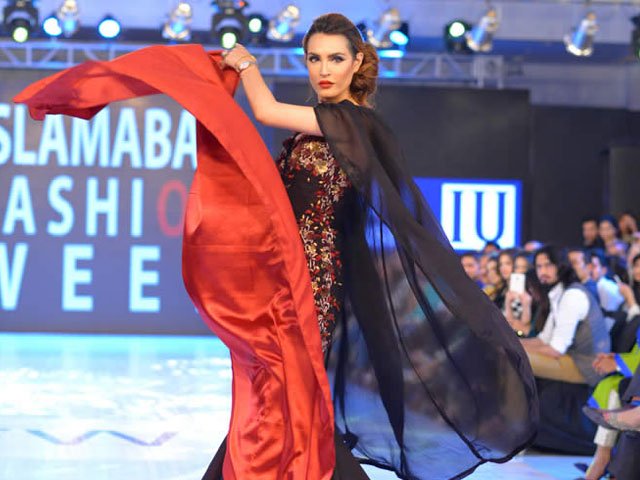 ---
KARACHI: Come the month of fasting, and we are left pondering over how to go about our daily activities. While it is essential to engage in religious observations in the holy month, it is equally important to keep in shape and stay healthy. For many, it seems a gruelling task to reap the benefits of Ramazan. However, what is often overlooked is the fact that this is the perfect opportunity to ret-train yourself and get back on track to maintaining your fit frame and eating healthy. Talking to The Express Tribune, ace supermodels along Mozamila Mughal, Clinical Dietician at Aga Khan University reveal diet plans that can help one take tips on being super fit.




"I try eating a light meal during sehri. I usually have cereal or milk-based products such as yoghurt," says model Nadia Hussain. Concurring with her, Cybil Chowdhry shares that while it depends on her mood, protein or dairy products are among her morning staple. "I tend to eat eggs and yoghurt for sehri. Sometimes, I eat gravy dishes as well. But, I make sure to get as much energy as I can from my morning intake, to be able to survive throughout the day," adds Chowdhry. However, Ramazan does not drive Chowdhry away from her modelling projects, for she believes it is vital to balance fasting with everything else on her plate.

Holy month: Security plan finalised for Ramazan  

"My work schedule never changes during Ramazan. Many people do not like working during the month but I continue to work on whatever comes my way," states Chowdhry. Interestingly, Sadaf Kanwal begs to differ. Kanwal devotes the entire month to religious activities, avoiding shoots and a healthy exercise routine. Hussain too, evades working out in Ramazan.

While it's true that many people observing fasts become inactive during the entire month, others visit the gym religiously. For Chowdhry, heading to the gym is a must, irrespective of whether she is fasting or not. Budding model Fia Khan shares, "I feel like time stops. Everyone becomes slow at work and the day gets shorter but I think it has to do a lot with the hot weather as well." Stating she does not carry out her workout regime while she is fasting, Khan added, that on other days she does yoga regularly. "When I'm not fasting, my yoga sessions stay on." And while she pretty much keeps up with her daily workout, Khan is not afraid to admit her love for parathas during sehri.




Mughal's take on a Ramazan diet plan involves avoiding big-sized meals with excessive fats. "A regular diet plan means staying away from huge meals with excessive fats. But one should not starve themselves either. Eat what you eat normally." While Mughal advocates a consistent workout routine, she believes that it should not be done with the intention of weight reduction. "Ramazan is not the time to go on diet plans for weight loss. Your body needs energy for normal functioning so eat wisely but don't over stuff yourself."

Keeping workout aside, Khan loves to devour the "oily desi foods" at iftar time. "I love the rich food culture in Ramazan. From samosas to fruit chaat and fried rolls, I eat everything on the iftar table," quips Khan. "One should include yoghurt in their diet. It helps to kill the heat and doesn't make you thirsty," she adds. And, as in every desi household, pakoras are a must-have on Hussain's iftar menu.

"The entire family wants to eat pakoras every day. I try avoiding them and instead eat foods with some nutritional value, such as dahi baray and fruit chaat," says Hussain. While the secret to Kanwal's slim figure might be unknown, it can definitely be the fact that she does not indulge in oily foods for iftar. "I just eat a simple dinner and sometimes Rooh Afza," asserts Kanwal. However, Mughal believes one should eat well but not over-eat during iftar. "If one eats in moderation, the body detoxifies the hidden toxins in stored fats. There is better control of blood pressure and sugar levels, resulting in an overall agile personality."

Published in The Express Tribune, June 6th, 2016.

Like Life & Style on Facebook, follow @ETLifeandStyle on Twitter for the latest in fashion, gossip and entertainment.