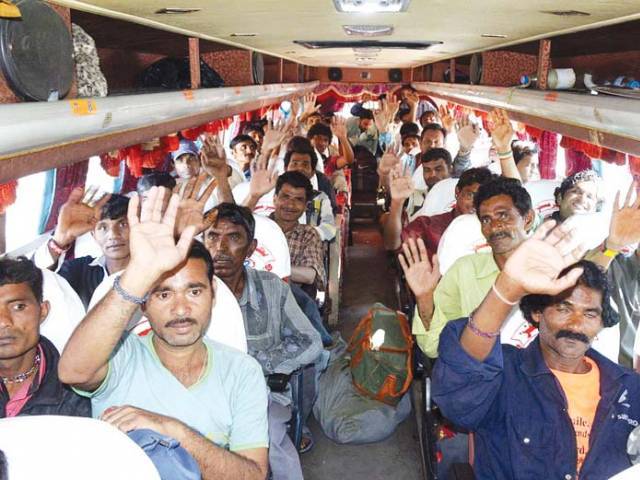 ---
KARACHI: Authorities released on Sunday 18 Indian fishermen from Karachi's Malir jail, who were held for violating the territorial waters of the country.

The men will be taken to Lahore via train to be handed over to India through Wagah border.

"They were violating the territory while fishing in the open sea," said spokesperson of Maritime Security Agency (MSA).

10 Indian fishermen violating territorial waters held

Two boats were also seized from the possession of the fishermen, he added.

Pakistan and India frequently arrest fishermen as the maritime border in Arabian sea is poorly defined and many boats lack the technology to be aware of their precise location.

Recently, Pakistan released more than 300 Indian fishermen who had completed their term while over 400 others are currently in Karachi prisons.

The fishermen often languish in jail even after serving their term as poor diplomatic ties between the two arch-rivals mean fulfilling official requirements can take a long time.