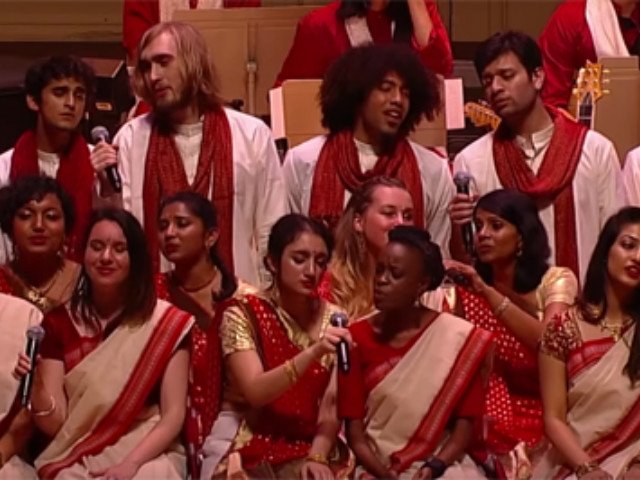 ---
A number of Berklee College of Music students from across the world showed the power of music by performing a soulful rendition of Kun Faya Kun.

The Berklee Indian Ensemble left their audience mesmerised when they performed AR Rahman's hit qawwali from the 2011 film Rockstar at Boston's Symphony Hall on May 30.

Russian skating pair shows Bollywood choreographers how to dance

The ensemble comprising of about 60 students, featured musicians from India, America, Norway, Belgium, Bangladesh, Indonesia, Sri Lanka, Poland, Kenya, Italy, Switzerland, Chile, Bahrain, Puerto Rico, Hong Kong, Jordan, China, Luxembourg, Canada and Mexico.




Each one delivered a power-packed performance with immaculate diction, proving music has no language.

Video: Adele slams fan for filming her during live performance




The live performance spanning over twelve minutes takes you to the world of Sufism, especially when Fares Btoush and Layth Al Rubaye from Jordan work their magic with Oud and soulful vocals.

Meet the Serbian artists who love stealing Bollywood songs




The concert was produced by Annette Philip.

See it to believe it!


Have something to add to this story? Share it in the comments.