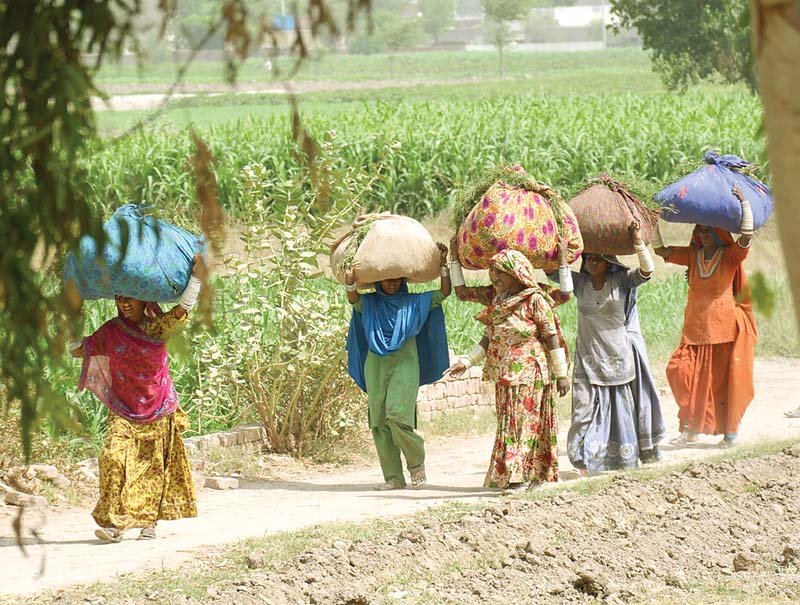 ---
ISLAMABAD: Poverty ratio dropped to 29.5 percent in the country in 2013-14, plunging from 64.3 percent in 2001 and despite changing the calculation methodology, the poverty showed a declining trend, said Finance Minister Ishaq Dar while launching the Economic Survey.

This translated into almost one-third of the country's population living below the new poverty line.

Malnutrition in Pakistan third worst in the world

According to him, the new poverty methodology was closer to ground realities, as it captured the impact of social indicators on households.

In absolute terms, 59 million people are now being recognised as poor against the earlier figure of 20 million.

Pakistan shifted from a formula based on food energy intake to one based on the cost of basic needs, making the definition of 'poor' more realistic.

However, the government kept the definition of unemployment, which has also become obsolete, unchanged: Unemployment rate was recorded at 5.9 percent.

On the basis of the old methodology, the percentage of people living below poverty line fell around 25 percentage points from a high of 34.6% in 2001-02 to 9.3% in 2013-14.

According to the new methodology, the poverty ratio dropped from 64.3% in 2001 to 29.5% in 2013-14. Poverty in rural areas was higher than urban areas. Over one-third of rural population is classified as poor against less than one-fifth in urban centres.

In absolute terms, there are now 7.6 million households below the new poverty line against 3 million households who were considered poor a decade ago.

Fault line: Minister says only 29m living below poverty line

Last time, the headcount of poor was calculated in 2001. Since then, ground realities had changed altogether and there had been many structural reforms, liberalisation measures, social safety nets, higher remittances and natural calamities, said the planning minister.

He said the government had decided to set the reference group – the basket of food and non-food items on which poverty is calculated – at 10-40%.

"Setting aside politics, we are committing ourselves to a greater challenge because continuing with the 2001 poverty line would have tagged roughly 20 million people as poor and the readjustment raises it to 60 million, so we are raising the bar for ourselves."

The concept of Multidimensional Poverty recognises poverty as being a multi-faceted phenomenon that constitutes multiple aspects of deprivation.

According to the United Nations multi-dimensional poverty formula, more than half of the country's population, 54.6% to be precise, lived below poverty line in rural areas, 9.3 % in urban from an overall 38.8 % at the national level.

Punjab (31.5 %) has the lowest multidimensional poverty while Balochistan (71%) has the highest incidence.

Published in The Express Tribune, June 3rd, 2016.
COMMENTS (5)
Comments are moderated and generally will be posted if they are on-topic and not abusive.
For more information, please see our Comments FAQ