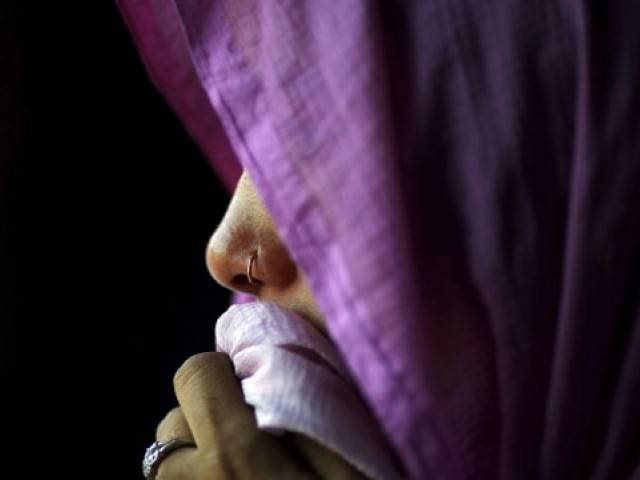 ---
MURREE: A 19-year-old woman who was tortured and then set on fire by a group of men in a village near Murree, succumbed to injuries on Wednesday.

Maria Sadaqat, was admitted in Pakistan Institute of Medical Sciences (PIMS) with 85 per cent burn injuries. According to reports, Sadaqat's death led to her family members protesting outside the hospital, claiming that she wasn't given proper treatment.

Woman tortured, set on fire in Murree

"She was badly tortured and then burned alive. We brought her to hospital in Islamabad but she succumbed to her wounds today," Abdul Basit, Sadaqat's uncle, told AFP outside a burns centre at Pakistan Institute of Medical Sciences in the capital.

Grieving relatives outside the centre wept and protested at the teenager's death as police moved her body to another hospital for a post-mortem.

Earlier in a statement, Sadaqat told the police she could identify two of the five attackers. Police officials claimed to have arrested two suspects.

Sadaqat was a teacher at a private school in Dhok Kallar in Lower Dewal.

Police and locals said that five persons tortured Sadaqat at her home on Tuesday after she got back from work. They said one of the attackers worked at the same school as the victim.

Mentally challenged girl tortured to death by 'fake faith healer' in south Punjab

According to the victim's statement to the police, the attackers thrashed her, pour petrol over her, and set her on fire. She cried for help but had already suffered massive injuries when neighbours, who lived at a reasonable distance, were able to get to her.

Speaking to The Express Tribune on Tuesday, PIMS spokesperson Dr Ayesha Ihsani said that the victim had suffered 85 per cent burns. Ihsani said that despite the severity of her injuries, the woman's condition is stable and improving.

"We have arrested at least one of the accused and a hunt is on for the rest," Mazhar Iqbal, the officer directing the murder investigation, told AFP.

A doctor at the hospital said Sadaqat had succumbed to serious burns.

"The poor woman was becoming better but then could not survive because most parts of her body had serious burn injuries," said Ayesha Ihsani.
COMMENTS (9)
Comments are moderated and generally will be posted if they are on-topic and not abusive.
For more information, please see our Comments FAQ