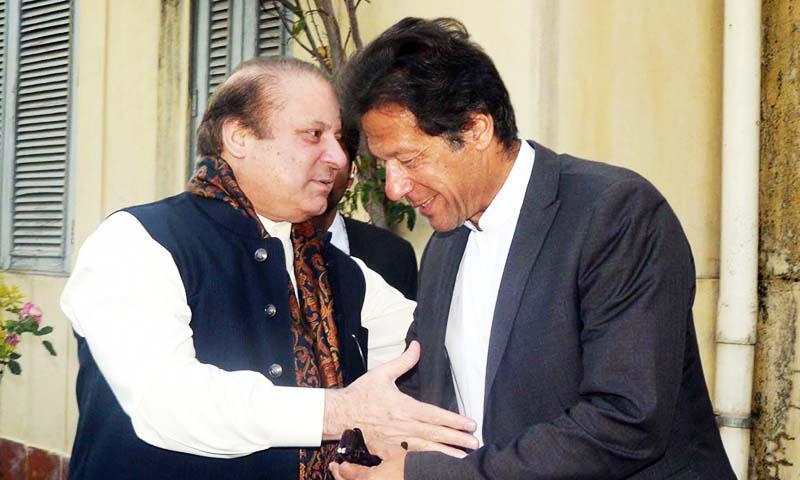 ---
ISLAMABAD: Pakistan Tehreek-e-Insaf (PTI) Chairman Imran Khan left PM Nawaz Sharif behind with least attendance in the National Assembly for parliamentary year 2015-16. Imran Kahn attended 5 per cent sittings of the House while the PM was in attendance in 10 per cent sessions.

Pakistan Institute of Legislative Development and Transparency (PILDAT) on Tuesday issued an annual report over the performance of National Assembly.

PM Nawaz postpones parliament address on Panama Papers

According to the report, the prime minister managed to attend more sittings in the National Assembly than the Senate where he appeared just once. But the PM's track record is not as good as it was during the previous year when he attended 36 per cent of sittings. Leader of the Opposition Syed Khursheed Shah had an impressive 73 per cent attendance and the remaining parliamentary leaders had better records: Iftikharuddin of APML had the highest attendance at 85 per cent.

The attendance of members in 2015-2016 was recorded at 61 per cent of the membership with 206 of 340 members in attendance on average per sitting. However, over the 103 sittings this year, quorum was lacking 17 times, indicating that members might have attended the house, but many stayed long enough to mark their attendance and did not actually attend the entire session.

The National Assembly received its highest score of 51 per cent for its legislative capacity in 2015-2016. The legislature saw an active membership that laid 42 Private Members' Bills up from a significant 62 per cent in the previous year when 26 bills were submitted.

PTI to launch countrywide protest

Despite this important achievement, legislators were plagued by a worrisome trend: the passage of hasty legislation. The 22nd Constitutional Amendment that redefined the selection process of the Chief Election Commissioner and members of the ECP was tabled and passed on the same day on May 19.

For transparency, the National Assembly received a score of 46 per cent as it began uploading the attendance of members online.

According to the report, the Public Accounts Committee along with its sub-committees, led by Leader of the Opposition Syed Khursheed Shah, met 118 times this year, which is 30 per cent more than the previous year, when it met 91 times.

Meanwhile, Standing Committees met on average for 13 sittings each. The Standing Committee on the Cabinet Secretariat was most active in 2015-2016 with 38 meetings of the Committee and its sub-committees under its belt. The least active Committee was the Standing Committee on Parliamentary Affairs, which met only five times.

No significant strides were made in the financial oversight either. In June last year, the NA discussed the budget for just 15 sittings.

Published in The Express Tribune, June 1st, 2016.
COMMENTS (6)
Comments are moderated and generally will be posted if they are on-topic and not abusive.
For more information, please see our Comments FAQ