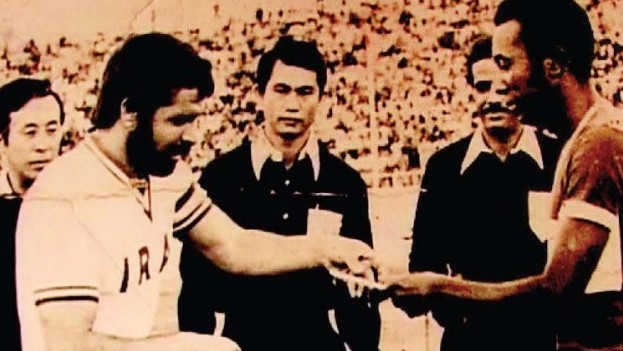 ---
KARACHI: Fate is sometimes full of the cruellest ironies. Abdul Ghafoor Majna was nicknamed 'Pakistani Pele' after the renowned Brazilian footballer.

It is with a mix of pride and despair that he tells you this because today, Lyari's legendary athlete is paralysed. "The government announced money for me but they did not pay when my son went two or three times," Majna told The Express Tribune. "After that I forbade him to go because I am not a beggar."

Majna, who led the national football team for four consecutive years during the 1960s, played football for Dhaka, Mohammadan, Kolkatta club and other teams. He was even offered a coaching position in Saudi Arabia but he turned it down so he could stay in his country. He has always been referred to as Majna, which roughly translates into 'I will hit you', perhaps one of the most apt names for a man who was an icon for football fans during his career. In fact, one of his fans offered him his daughter's hand in marriage.

"My mother did not approve of the marriage and I only got married because of my father," said his wife Sabiha Begum. Her father insisted that he would marry his daughter to Majna because he was a "big fan" of his work. For their son Abdul Wahid they just don't make fans like that anymore. And while he is proud that his father does not want any financial help, he at least yearns for him to be acknowledged as a national hero. Wahid wants the government to provide proper treatment to the man who gave Pakistan international recognition in football.

"My father does not ask anyone for money and we only want him to receive what he deserves." Majna's career as a footballer became possible because the team had started making international tours in the 1950s, when it went to Iran and Iraq to participate in a tournament. The Pakistan Football Federation came into existence on December 5, 1947, under the patronage of Mohammad Ali Jinnah but has been unable to compete with cricket as the nation's favourite sport.