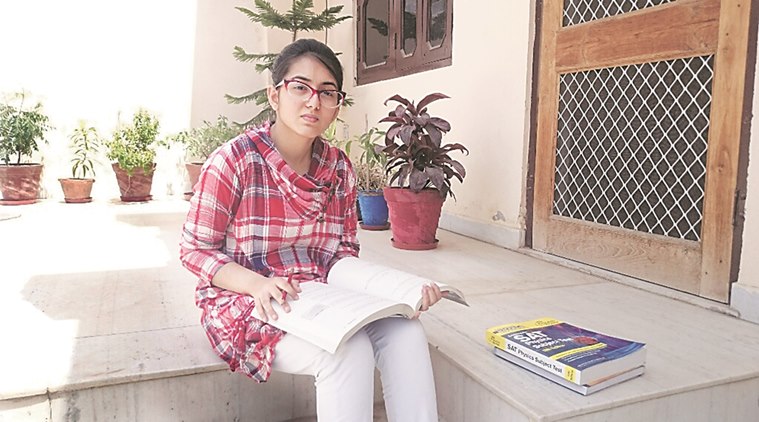 ---
Mashal, a 17-year-old Hindu girl of Pakistani origin, has been precluded from taking the all-India pre-medical test because of her status as a foreigner.

Mashal's parents moved to Jaipur from Pakistan almost two years ago to avoid alleged religious persecution, as well as to see their daughter become a doctor.

Pakistani woman granted Indian citizenship after 13 years

Rewarded for her efforts, Mashal scored 91 per cent on her Central Board of Seconday Education examinations. However, the joy and celebrations of the family were short-lived and more than offset when they discovered that Mashal was denied candidature for the pre-medical tests — the entrance examination for admission in undergraduate medical course.

Mashal's family could not afford to send her to any private medical universities by virtue of exorbitant fee structures, therefore, the only option was to try admitting her in a university of the union. Government medical institutions only accommodate Indian nationals. To their misfortune, the family's legal status in India was still classified as 'foreign'.

India plans moves to make citizenship for Pakistani-Hindus easier

Seeking the government's intervention in her case, Hindu Singh Sodha of the Seemant Lok Sangathan, an organisation working with Pakistani Hindu migrants, said, "First the government allows them to seek refuge here to escape religious persecution, and then treats them as Pakistani nationals. If the government can't provide them opportunities, they should not be allowed to come here."

For Mashal's parents, the labels just do not seem to end. "We continue to live under labels: Hindus there (in Pakistan), Pakistanis here (in India)," her father said.

Indian women petition SHC for Pakistani citizenship

The Rajasthan government says it "can't do much" to help the family since the all-India entrance test is conducted by the Centre. "So I am writing to the Union Health Ministry about this, requesting them to provide some sort of reservation to families of Pakistani Hindu migrants, so that they can avail of these opportunities," Rajasthan Health Minister Rajendra Rathore told The Indian Express.

"There are only two nationality options in the (application) form: Indian, and Overseas Citizen of India/Non-Resident Indian. I am not in either category," she grieved.

This article originally appeared on The Indian Express.
COMMENTS (60)
Comments are moderated and generally will be posted if they are on-topic and not abusive.
For more information, please see our Comments FAQ