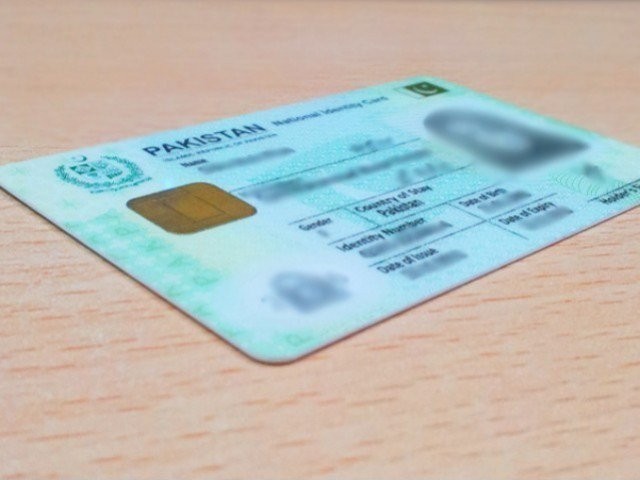 ---
ISLAMABAD: The country's security csar has given the National Database and Registration Authority (NADRA) six months to verify all identity cards issued to Pakistani citizens. The move comes in the wake of disclosures that slain Taliban chief Mullah Mansoor was a registered Pakistani national.

During a press briefing at the NADRA headquarters on Friday, Chaudhry Nisar Ali Khan said instead of verifying every computerised national identity card (CNIC), NADRA would focus on revalidating the CNICs of the 25 million registered families.

He shared that a new directorate would be set up for the task and every head of the family would be written a letter with their family tree mentioned on it. The family heads would be asked to verify the members of their family.

The verification mechanism will have three tiers: the internal exercise of NADRA; verification of the family head and members; and information shared by citizens on foreigners holding Pakistani identities. A committee, including secret agencies officers, would oversee the entire process.

The interior minister also gave a two-month deadline to people with forged CNICs or passports to submit the bogus documents with the authorities voluntarily. No action would be taken against such people, he said. The officers of NADRA and the Immigration and Passport Directorate were also given two months to identify the suspicious CNICs or passports they had processed for illegal residents.

"After this deadline, there would be no amnesty and criminal cases would be filed against them," Nisar warned.

Any foreigner found with fake CNICs may be awarded seven years imprisonment. Government employees and officials will be awarded 14-year jail term for breaching public trust.

The minister also announced a reward scheme for citizens who report foreigners holding forged CNICs or passports.

"I assure you this process will be transparent, focusing entirely on blocking the CNICs issued to foreigners," Nisar said, adding a helpline would be set up to listen to the grievances of the people.

He also called for forming a parliamentary committee, with members from all political parties, to which the operational committee should report for activities.

The minister admitted, however, some "astonishing" information has been uncovered related to issuance of CNICs and Pakistani passports to foreigners by the previous governments. "There are cases far more significant than the CNIC of Wali Muhammad," he claimed, while referring to the name adopted by Mullah Mansoor in his CNIC.

NADRA official arrested

A junior executive officer of Nadra was arrested on Friday on the charge of issuing CNICs to foreigners.  Syed Afsar Raza has been accused of tampering with the record of NADRA and showing foreigners as part of Pakistani families. The accused was said to be involved in human trafficking.

Nisar earlier said 16 out of the 26 directors-general at NADRA had been removed.

Published in The Express Tribune, May 28th, 2016.
COMMENTS
Comments are moderated and generally will be posted if they are on-topic and not abusive.
For more information, please see our Comments FAQ