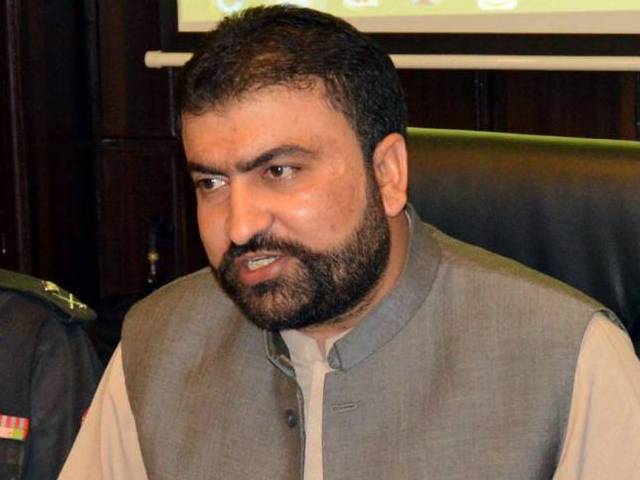 ---
QUETTA: Balochistan Home Minister Sarfraz Bugti said on Thursday six agents belonging to two networks of Afghan intelligence agency NDS were caught from Quetta.

"Security forces have nabbed six Afghan terrorists involved in explosions, killings and other acts of terrorism in the provincial capital," he announced in a press briefing.

Bugti said India's premier spy agency RAW and Afghan intelligence NDS were working in collusion to destabilise Pakistan.

Officers of the NDS were handlers of the agents, and provided them with the resources for killings and terror activities, he added.

Indian spy admits RAW destabilising Pakistan

The home minister said the Foreign Office will raise the matter with Afghanistan, adding relations could worsen if terrorist activities from across the border continue.

'Afghan refugees should leave'

Bugti said Afghan refugees should return to the country, and Pakistanis will now put their house in order.

"We can't tolerate this hospitality as Afghan migrants are now involved in killing innocent Baloch people," he said. "We are asking a simple thing...we made them [Afghan migrants] our guests, we showered them with hospitality but since now they are killing us, they should leave the country right off."

Pakistan may not extend Afghan refugees' stay

Confession

In a confessional video statement aired during the press conference, one of the arrested, Abdullah Shah, said he was a resident of Afghan province Helmand but had a Pakistani ID card.

Similarly, Asmatullah, another person held, said he had been living in Pishin district of Balochistan for the last 20 years, and was involved in killing 22 people after having his CNIC made for Rs40,000.

Meanwhile, NDS personnel identified as Qazi Naik Muhammad Noorzai in his statement said the agency provided him Rs15 million for targeted killings.

Army chief lauds security forces

Meanwhile, army chief General Raheel Sharif appreciated the efforts of law enforcement agencies, in unearthing foreign intelligence network in Quetta.

He vowed Pakistan will defeat any nefarious designs of hurting the country and root out hostile elements.


#COAS-Qta:HQ S.Comd,briefed on op &security situation of Province.Aprc efforts of LEAs,spec int agencies in unearthing foreign Int NetWork-1

— Gen(R) Asim Saleem Bajwa (@AsimBajwaISPR) May 26, 2016
Together We will defeat any nefarious designs of hurting Pakistan and root out hostile elements out of our country, #COAS reiterated-2

— Gen(R) Asim Saleem Bajwa (@AsimBajwaISPR) May 26, 2016
COMMENTS (20)
Comments are moderated and generally will be posted if they are on-topic and not abusive.
For more information, please see our Comments FAQ