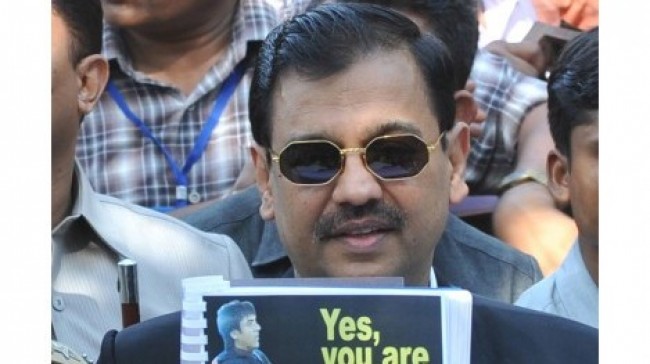 ---
MUMBAI: The Indian lawyer who prosecuted the sole surviving gunman of the 2008 Mumbai attacks has been criticised for going "overboard" in his submissions to court on the eve of the trial's climax.

The Mail Today newspaper said Ujjwal Nikam was "over-zealous" and "went overboard with his epithets" against Pakistani national Mohammed Ajmal Amir Kasab, who was convicted on Monday of waging war against India and mass murder. The November 2008 attacks shocked the nation and prompted widespread calls in India for the 22-year-old to be hanged without trial. But the tabloid said that Nikam, 56, a veteran prosecutor of anti-terrorism cases, "lost control over his choice of words" to describe Kasab during his two-hour submission to the judge on Tuesday.

He was arguing the case for the death penalty to be imposed because of the premeditated nature of the attacks, which claimed the lives of civilians and police officers. Among what the newspaper characterised as Nikam's "selfembarrassing rants" were references to snakes, mad dogs and "flesh-devouring animals".

He also referred to mythical demons in the Hindu epics The Mahabharata and The Ramayana, William Shakespeare's plays "Julius Caesar," "Macbeth" and "Hamlet" and quoted from poetry in the local Marathi language. "He is a killing machine... He's an agent of the devil himself, a disgrace to society and to the entire human race," he told the judge, who will pass sentence on Thursday. "At least wild animals are happy with one prey, which is sufficient for their hunger."

Elsewhere, Nikam said that "a snake would feel insulted if likened to Kasab" and described him as a "human shape" with no feelings or emotion. Nikam has been the most public face of the year-long trial held at a special prison court, just a few kilometres from where Kasab and an accomplice opened fire at the city's main railway station, killing 52 people.

In July last year, the Indian Express newspaper said that 20 of Nikam's fellow lawyers passed a motion condemning him for speaking outside the court to waiting media, who have provided saturation coverage of the trial. "Some of the comments made by the special public prosecutor during his briefings to the media are objectionable and do not reflect the seriousness of the trial," lawyer Sushil Mancharkar was quoted as saying. "You get the feeling that he is conducting a trial outside the court when he should actually be taking up those points before the judge and not before the media."

Nikam said he had not seen the Mail Today report but asked by AFP what he thought of the comments, he said: "It's wrong." He added: "They have not understood what I said in the court." The Mail Today also said Kasab's lawyer, KP Pawar, "goofed" his way through his arguments against imposing the death penalty. He was not immediately available for comment.