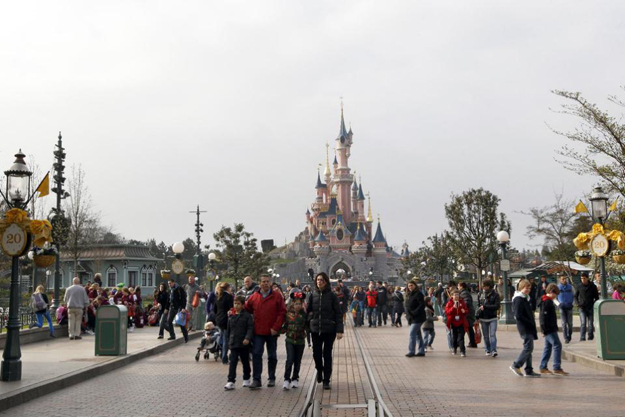 ---
FRANCE: Euro Disney was due to hear on Wednesday whether offering jobs as performers at Disneyland Paris only to "European" candidates amounted to discrimination.

The trial, triggered by a complaint from anti-racism groups, has taken nine years to reach its conclusion at a courtroom in Meaux, near the park to the east of Paris.

A guilty verdict carries a possible 225,000-euro ($250,000) fine.

The theme park placed job adverts in the commuter paper 20 Minutes in 2006, looking for "cast members" but stipulating that they had to be "of European nationality".

Booed: Worst agriculture crisis in France

French activist group SOS Racisme claimed the adverts were discriminatory and made an official complaint in February 2007.

Euro Disney said the advert was a one-off that had been badly worded. Adverts for the same positions placed at job centres and on its official website did not use the same wording.

Prosecutors called for the case to be dropped in 2013, but a group of former SOS Racisme campaigners appealed the decision.

Electricité De France: France to lead 4b-euro cash injection

"We hope Disney will finally be convicted for one of its numerous acts of racial discrimination," said Samuel Thomas, who made the initial complaint and appeal.

Since the early 2000s, Thomas has launched several complaints against the company which has a turnover of 1.3 billion euros and employs 15,000 people.

His group says it has gathered testimony from employees indicating that "candidates from working-class neighbourhoods around Paris are not welcome at Euro Disney because they are very largely from Africa".

International Francophonie Day: Celebrating 'égalité, complémentarité, solidarité'

Euro Disney says it has some 100 nationalities speaking 20 languages among its staff, and won a "Diversity Label" status from the government in 2008 in recognition of its efforts to build a mixed workforce.

With nearly 15 million visitors per year, Disneyland Paris is the most popular private tourist destination in Europe.
COMMENTS
Comments are moderated and generally will be posted if they are on-topic and not abusive.
For more information, please see our Comments FAQ