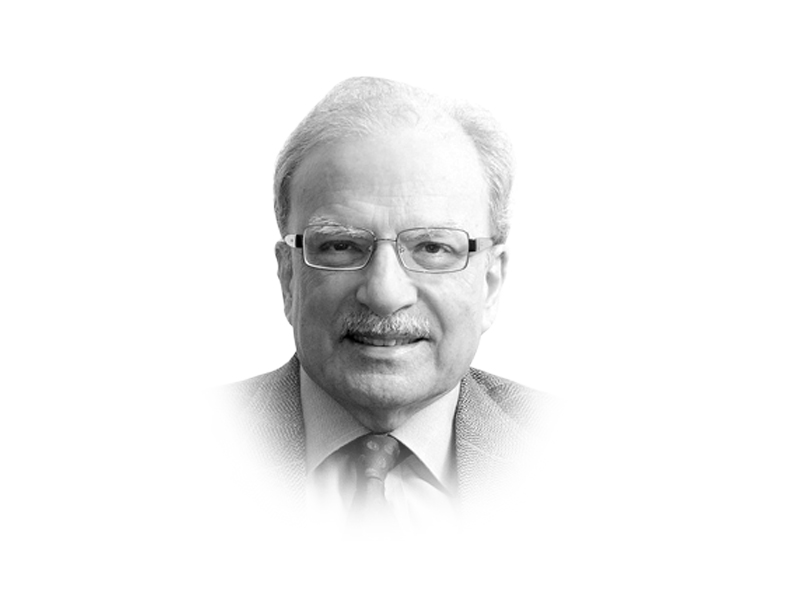 ---
In his book, The Black Swan, published before the global economy plunged into what came to be called the Great Recession of 2008-2009, the author Nasim Nicholas Talib wrote about the impact of hard to predict events. Such events are outliers since they lie outside the realm of regular expectations because nothing in the past can convincingly point to their possibility. Their impact is severe and human nature makes us concoct explanations for their occurrence after the fact to make them explainable and predictable, wrote Talib.

But unlike the black swan events, some changes creep on us, mostly unnoticed, and bring about almost as great a change. One of these changes is occurring at this moment and will have significant consequences for the shape of the global economy, in both the developed and emerging parts. This, too, is the subject of another powerful book, this one by Rana Faroohar. In Makers and Takers: The Rise of Finance and the Fall of American Business, she examines how finance is managed and will result in bringing about enormous change in the way businesses are run not only in the United States but all over the world. At this time, top-tier American businesses have two trillion dollars in cash on their balance sheets. This is equal to one-ninth of the country's gross domestic product. Not only are they sitting on this mountain of cash, they are taking on record amounts of debt to buy back their shares. The reason for this is that most executives managing large companies have short shelf lives. It is easier for them to please investors by jacking up prices than to invest in things that will grow a company over the long run.

Why borrow and not use cash to push up the price of company shares? The reason has to do with the United States fiscal policy and fiscal system. A significant amount of this cash is sitting outside the country, some of it in the tax havens in political jurisdictions that don't tax foreign companies. That this is occurring on a massive scale was disclosed by the release of what have come to be called the Pentagon Papers. The fact that not much US capital was lodged in these jurisdictions is because the country allows states not to tax corporations, or tax them very lightly. Several states, notably Delaware and Nevada, have made use of this US provision in law. Many businesses have listed themselves in these states.

This preference for pushing up the price of company shares is followed by publicly listed enterprises. "It is telling that private firms invest twice as much in things like new technology, worker training, factor upgrades and R&D, as public firms of similar size – they simply do not have to deal with market pressures not to," writes Faroohar. This neglect of the long term by publicly listed firms in the United States in particular is resulting in moving jobs to countries such as China and India and increasing the market shares in some of the sectors of the enterprises located there. Pharmaceuticals and large scale information technology are the sectors most affected by the corporate preference for share buy-back in favour of investing in the future. It is in these sectors that China and India have become real challengers for the United States.

The pharmaceutical industry is the most "financialised" of all sectors in the global economy. Firms in the West are not giving as much attention to their long-term interests. Consequently, nearly 150,000 jobs have been cut since 2008, a significant number in research and development activities. A good part of the research money being committed is related to aging; a fair amount is being provided not by the state but by retired executives from the technology sector who have made large amounts of money from innovations in information technology. India, on the other hand, is using its abundant and well-qualified human resource in developing drugs for use by hundreds of millions of people who need to be protected against the diseases that are not prevalent in the developed parts of the world. India's pharmaceutical industry has also done well in creating a significant and lucrative space for itself in manufacturing and marketing of generic drugs. Concerned about the loss of market share by its firms, the United States has come up with highly restrictive regional trade agreements aimed at protecting intellectual property rights. The Trans-Pacific Partnership agreement signed by the United States and eleven other nations not including China and India is aimed at imposing America's corporate interests on the global economy.

Current corporate behaviour with a focus on share values even at the expense of the longer-term interests of the firms has opened opportunities for the human resource-abundant countries such as those in South Asia. Of all the countries in this region, Pakistan has the youngest population. Seventy-five per cent of the citizenry of its two large cities, Karachi and Lahore, is below the median age of 23 years. The youth are desperate for jobs that pay reasonably well and these are not in manufacturing but in modern services. With the firms in the West, in particular in the United States, not focusing as much on research and development, there is space into which corporate Pakistan should walk. The rewards will be high and will be available for the long-term if this gets to be done in time and in an imaginative way.  

Published in The Express Tribune, May 23rd, 2016.

Like Opinion & Editorial on Facebook, follow @ETOpEd on Twitter to receive all updates on all our daily pieces.
COMMENTS (3)
Comments are moderated and generally will be posted if they are on-topic and not abusive.
For more information, please see our Comments FAQ