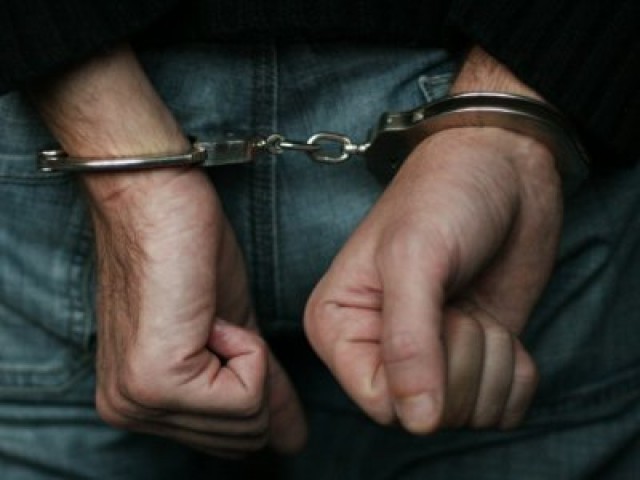 ---
ISLAMABAD: The National Assembly has passed an amendment bill to pave the way for strengthening the criminal justice system while proposing tougher punishments for different crimes.

Parliamentary Secretary for Interior Maryam Aurangzeb moved The Criminal Laws (Amendment) Bill, 2015 on Friday.

The proposed law has brought about several changes in the Pakistan Penal Code (PPC) of 1860, Police Act of 1861, Criminal Procedure Code (CrPC) of 1898, Qanoon-e-Shahadat of 1984, Anti-Terrorism Act (ATA) of 1997 and the Protection of Pakistan Act (PPA) of 2014.

The statement and objects of the act state the country is facing an extraordinary situation, which requires stringent measures. The main objective is to provide protection to the public and to prevent acts threatening the security of the country, reads the bill drafted by Minister of State for Interior and Narcotics Balighur Rehman.

The act recommends one-year jail term with a fine or both for a person charged with inciting religious, sectarian or ethnic hatred through loudspeakers or amplifiers or through any physical gestures.

Regarding child marriages and forced conversions, the proposed amendment calls for imprisonment between five and 10 years and a fine up to Rs1 million for anyone who marries a female child as defined in the Child Marriage Restraint Act, 1929, or a non-Muslim woman.

Similarly, the Police Act 1861 has been amended by adding a section to prevent sectarianism and hate speech and proliferation of hate material, organised by a group or a proscribed organisation. The imprisonment may also extend up to three years with a fine.

The ATA, 1997 was amended by adding a section over lynching. "Whenever any individual, organised group or a mob takes the law into its hands and inflicts punishment on a person accused or suspected of a crime by causing him hurt or his death, every such individual shall be punished with imprisonment up to five years in addition to any other punishment to which he may be liable under other laws.

The amendments in the PPC, 1860 are related to providing false information in different cases. The act recommends seven years of imprisonment for someone who gave false information leading to someone getting the death penalty. A person convicted of giving wrong information in a case related to life imprisonment would be jailed for five years.

During the session, PTI lawmaker Shireen Mazari pointed out the lack of quorum to get the bill passed. However, after 20 minutes the bill was approved when the required number of members was enough.

On a point of order, PTI lawmaker Ghulam Sarwar Khan said it was unfortunate not a single privilege motion was taken by the house in the past three years. "This house has completed three years but it has not taken a single privilege motion," he complained to the speaker.

He claimed there were many important privilege motions with some of national interests moved by him and other lawmakers. "At least we should tell why privilege motions are not being taken up," he asked.

Published in The Express Tribune, May 21st, 2016.
COMMENTS
Comments are moderated and generally will be posted if they are on-topic and not abusive.
For more information, please see our Comments FAQ