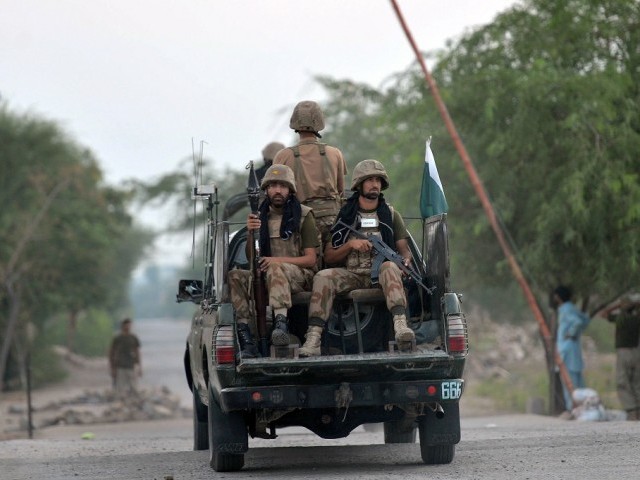 ---
PESHAWAR: A military operation should be carried out against those involved in target attacks on sectarian grounds in Khyber-Pakhtunkhwa.

The demand was put forward by Majlis Wahdat-e-Muslimeen (MWM) during a protest held outside Peshawar Press Club on Friday. Protesters voiced their concerns over the spike in targeted attacks on sectarian ground, particularly in Peshawar and DI Khan.

They held placards with banners inscribed with slogans against the provincial government for not providing security to the community.

MWM General Secretary Syed Sibtain Hussaini said the government failed to provide security to the public. He added Shias were also targeted during the tenure of the previous government, but to a lesser extent.

"Former governments used to extend condolences to families, but the incumbent regime does not even bother to even condemn these attacks," he said.

The leader added a military operation should be conducted in the city under the National Action Plan against those involved in sectarian attacks.

Azhar Ali Shah, who has lost six family members, including a brother, to targeted attacks told The Express Tribune over 140 people from the Shia community had been gunned down in the city. However, the government had yet to arrest any of the culprits.

"The government is not interested in paying attention such attacks," he said. "The police are also acting negligently when it comes to arresting the assailants."

Hussaini said the government's slogans to bring change in the province proved to be shallow as it has yet to provide security to locals.

On May 5, four people – two lawyers and two teachers – were killed in DI Khan. The police believe all four people were targeted on sectarian grounds. A day later, an official of Board of Revenue, Anwar Zeb, was killed when unidentified people opened fire at his car on Dalazak Road within the jurisdiction of Paharipura police in Peshawar.

Published in The Express Tribune, May 21st, 2016.
COMMENTS
Comments are moderated and generally will be posted if they are on-topic and not abusive.
For more information, please see our Comments FAQ