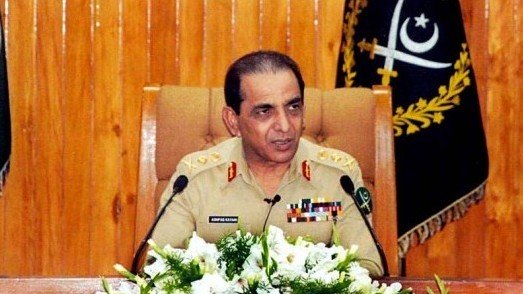 ---
ISLAMABAD:
The government is considering different options including the proposal to extend the tenure period of Army Chief by five years in view of the prevailing internal and external security situation.
According to reliable Defense sources, consultation process between civil and military leadership is underway over various matters including extending the employment period of Army Chief General Ashfaq Parvez Kayani.
So far the ministry of defense has not forwarded a summary to the Prime Minister.
The second option being considered is to give one year extension to Chief of Army Staff General Ashfaq Parvez Kayani while the third and most important option is to introduce the slot of Chief of Defense Staff in Pakistan Army who will possess wide ranging powers and the Army Chief will also serve under him.
The Army Chief has not formally informed the government about his intent. Nonetheless, several options are under consideration to sustain the policies in the war against terrorism.
COMMENTS
Comments are moderated and generally will be posted if they are on-topic and not abusive.
For more information, please see our Comments FAQ