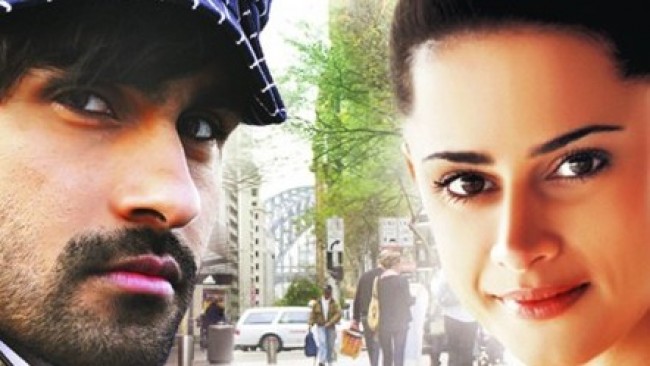 ---
LAHORE: Everything appears to be set for the star-heavy premiere of the Indo-Pak joint Punjabi production Virsa which will be screened at a cinema in Lahore on Thursday.

The movie is being released in many countries including Pakistan, India, Australia and Canada on May 7. The singer Jawad Ahmad, who is one of the producers of the movie, told The Express Tribune that the premiere of the movie at Lahore's CineGold cinema would be attended by celebrities from India and Pakistan. He said that the Indian stars would interact with the audience.

Ahmad said Virsa was the first international Punjabi movie and a co-production with India 'in real terms' because there had been cooperation in many areas of the film. The cast of Virsa is from Pakistan, India and Australia. Noman Ijaz and Mehreen Raheel from Pakistan play key roles while Arya Babbar, the son of Indian actor Raj Babbar, plays the male lead.

The soundtrack was a joint effort as well. Jawad Ahmad, Rahat Fateh Ali Khan, Fawad Ahmad and Farah from Pakistan and Richa Sharma and Krishna from India are featured on the soundtrack. Rahat Fateh Ali Khan's song "Main Tainu Samjhawan Ki" has already become extremely popular. Ahmad said that Pankaj Batra and Vikram Kakar, the other co-producers had been amazing throughout the shoot of the movie.

Virsa was made on a budget of Rs70 million and was shot extensively in Australia. "Virsa has brought together the best of the talent from three countries to give the viewers of Punjabi films an international cinematic experience like never before," Ahmad said. The film was also selected to be screened at the Dallas International Film Festival last month.

Jawad Ahmad said earlier that Virsa is an attempt to revive cinema in Pakistan with the idea that revival of cinema can be brought about through collaborative effort into meaningful cinema. According to Ahmad, Virsa focuses on the expatriate Punjabi community and its crisis of identity as it tries to blend in with the new community around it even as it tries to preserve its age-old values and culture and traditions from Punjab.