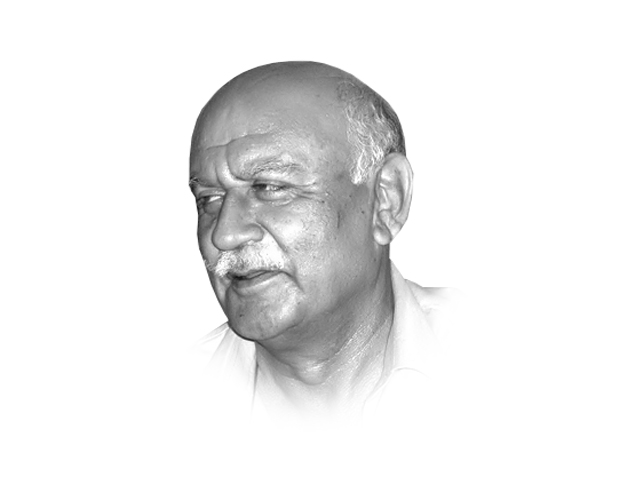 ---
The Ugly American was the title of a book published in 1958. Jointly authored by Eugene Burdick and William J Lederer, it soon became a bestseller and was later made into a movie starring Marlon Brando, which too was a huge success.

Based on real-life characters, the book was initially conceived as non-fiction, but as the plot developed, the publisher recommended that it was more likely to be a success as a work of fiction: which is how it finally ended.

In the 1950s, with the Cold War at its height, the US-led Western bloc had formed Nato while the USSR-led Eastern one had formed the Warsaw pact, which was referred to as being the other side of an 'iron curtain'.

The nuclear arms race was well underway, and while the US had been well ahead, by 1955 the Soviets had tested a hydrogen bomb and were catching up. Soviet-supported forces successfully suppressed the Hungarian Revolution of 1956 and when the Soviets became the first to venture spaceward, by launching the Sputnik in 1957, they really had something to crow about.

It was in this backdrop that the authors, Burdick, a political scientist and professor, and Lederer, a navy captain who had served as aide to General Douglas MacArthur decided to undertake the venture.

While it is depicted in a fictional country, the principal characters are modelled on real people that the authors came across in the Eastern Theatre, and while the setting of Sarkhan, the fictional country, might be akin to today's Myanmar (old Burma), the authors were clearly concerned about the US build-up to enter Vietnam, where the French had been finally defeated at Dien Ben Phu.

The entire story is an indictment of the US diplomatic corps, its corruption and US policies, due to which their Soviet counterparts are obviously emerging gleefully victorious. At one place, a Burmese journalist, who has studied in the US and was highly impressed by his experiences as a student, says, "For some reason, the [American] people I meet in my country are not the same as the ones I knew in the United States. A mysterious change seems to come over Americans when they go to a foreign land. They isolate themselves socially. They live pretentiously. They are loud and ostentatious."

The American Ambassador "Lucky" Lou Sears, who neither knows the local language nor culture, nor has any understanding of local people and customs, confines himself to his compound, makes merry every evening and spends his daylight hours in meaningless conferences with his own staff and highly placed American visitors. He systematically discards any creative effort suggested by a subordinate to challenge Soviet successes in Sarkhan.

Meanwhile, the Soviet ambassador, who is fluent in the local language, very familiar with customs and the people, mixes freely, spreading goodwill and winning hearts and minds and, very aptly, refers to his American counterpart as a priceless "gem" for being as inept as he is.

The real 'ugly American' in the book is a millionaire engineer named Homer Atkins. He is an ugly, earthy man with calloused and permanently grease-marked hands. He and his wife live in an earthen-floored hut, eat local food and help villagers help themselves. He helps construct simple machines like bicycle-powered irrigation pumps or local generators. In response to a question, he warns, "Give a man something for nothing (and) the first person he comes to dislike is you."

He, not merely helps, he gives the people their pride and dignity. The epitome of what a US ambassador should be.

The reason why this book is worth remembering is that nothing has changed. Individually, Americans are still wonderfully nice people to befriend. Collectively, America's representatives overseas are as arrogant as they were then, if not more. They repeated the very same mistakes in Vietnam that they had been warned of in this book, and in almost every country they have entered since. Their diplomats are just as inept and arrogant, policies just as erroneous, their conduct still nurtures corruption and has left behind chaos and insecurity at every opportunity. Then they wonder why they are hated. And even their search for scapegoats remains constant; which means there is no hope of their learning from their mistakes in future either.

In the book, the American Ambassador "Lucky" Lou Sears confines himself to his comfortable diplomatic compound in the capital. In contrast, the Soviet ambassador speaks the local language and understands the local culture. He informs his Moscow superiors that Sears "keeps his people tied up with meetings, social events, and greeting and briefing the scores of senators, congressmen, generals, admirals, under-secretaries of state and defence, and so on, who come pouring through here to 'look for themselves'". Sears undermines creative efforts to head off the communist insurgency. The 'ugly American' of the book title refers to Atkins, who lives with the local people, comes to understand their needs and offers genuinely useful assistance with small-scale projects. The book implies that the communists were successful in Sarkhan because they practiced tactics similar to those of Atkins. 

Published in The Express Tribune, May 20th, 2016.

Like Opinion & Editorial on Facebook, follow @ETOpEd on Twitter to receive all updates on all our daily pieces.