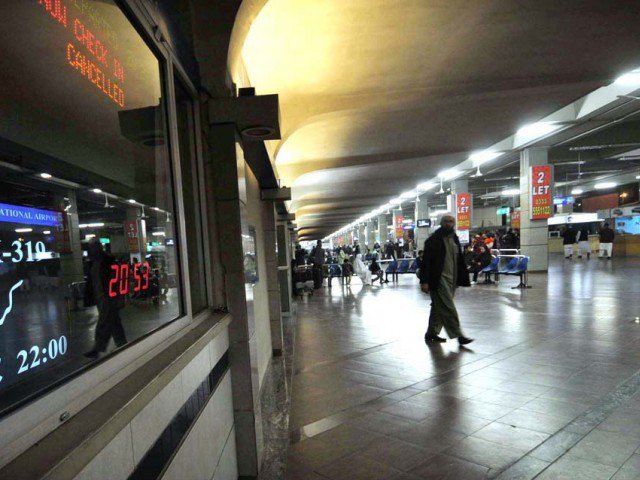 ---
ISLAMABAD: Pakistan has extradited a man charged by British police with a double murder in a rare handover between the two countries, officials said Thursday.

"A man who was wanted by police for questioning about a double murder in Bradford is tonight in custody after being extradited from Pakistan," a statement on the website of West Yorkshire Police said.


Mohammed Zubair's due in court this morning over a double murder in #Bradford https://t.co/10t8i5Qfbi #HeartNews pic.twitter.com/lV6D1uKOP3

— Heart Yorkshire News (@HeartYorkNews) May 19, 2016


"Mohammed Zubair, who was 31 at the time, has been charged with the murders of Imran Khan (27) and Ahmedin Sayed Khyel (35), who were found dead in New Lane, Tong in May 2011," it added.

Two men wanted in murder cases arrested from UAE

The suspect is scheduled to appear before Bradford Magistrates Court on Thursday (today).

Commenting on the development, Senior Investigating Officer Detective Superintendent Simon Atkinson, said: "After five years, West Yorkshire Police has managed to arrange the extradition of Mohammed Zubair, who has been held in custody in Pakistan since November 2013."

"I would like to praise the Pakistani authorities for their assistance and endeavours in not only securing his arrest, but also ensuring his extradition back to the UK," the officer upheld.

"This has been a process that has taken a long time to come to fruition and is the first instance in more than 10 years that anyone has been extradited from Pakistan to the UK," he added.

Suspects in Imran Farooq murder case to be prosecuted in Pakistan if UK 'reluctant' on extradition

Meanwhile, a senior official at the interior ministry confirmed to AFP that Zubair had been "extradited very recently".

In Islamabad, British High Commissioner Thomas Drew said, "I am delighted that the hard work of the Pakistani authorities, West Yorkshire police and the British High Commission has paid off. The first extradition from Pakistan to the UK for ten years is an important achievement, and shows the value of British-Pakistani cooperation."

There is no extradition treaty between Pakistan and Britain, but the two countries have enhanced cooperation in recent years to solve major crime cases.

An interior ministry spokesperson said the signing of such a treaty had been a longstanding issue, but that Federal Interior Minister Chaudhry Nisar Ali Khan has said the lack of an accord "can't halt the exchange of criminals and Pakistan will extradite suspects based on mutual cooperation".
COMMENTS (3)
Comments are moderated and generally will be posted if they are on-topic and not abusive.
For more information, please see our Comments FAQ