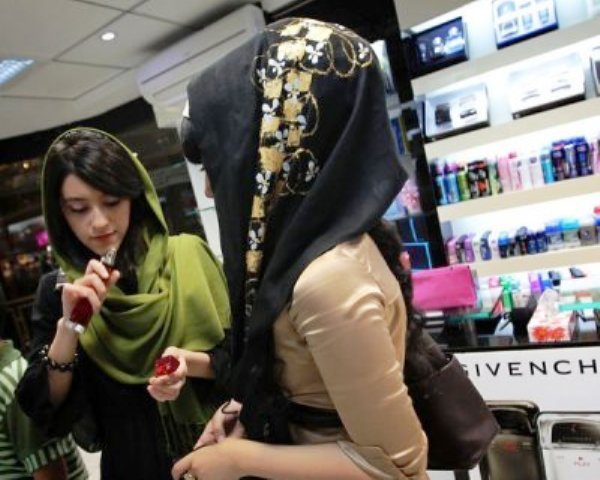 ---
KARACHI: Entrepreneurs producing halal cosmetics say the global market is booming as more Muslims opt for beauty products that have a 'halal' tag attached to it.

Malaysian singer-turned-entrepreneur Famiza Zulkifli's business has an annual turnover of $1.6 billion. It started only four years ago, when she made her first halal soap after searching in vain for the right products to bathe her baby. According to the AFP news agency, Zulkifli exports dozens of beauty products to Indonesia, Cambodia, Thailand and Brunei and plans to expand her business to Europe next year The concept of halal, which means "permissible" in Arabic, is usually applied to food.

However, in recent years there has been a surge of products that have been branded halal Like their conventional counterparts, halal cosmetics can contain animal ingredients but they must be producd according to Islamic codes on slaughter and preparation. "Even the small amount of collagen in our night cream is derived from halal sheep raised at a Muslim-run farm in Australia," Zulkifli told AFP. A Malaysian research company has estimated the global halal business company to be worth $635 billion a year.

The halal cosmetics business is estimated to be worth $560 million globally. This trend has been fairly popular in Pakistan for a while. The Saeed Ghani brand manufactures halal perfumes which are oil-based. "People in Pakistan are turning towards halal perfumes and the market is growing," a salesman at Saeed Ghani's branch at Park Towers in Karachi said. However, while a number of customers do buy these perfumes because they are halal, a large number buy them because of the price difference.

"A bottle of oil-based perfume will cost Rs300 as compared to a bottle of alcohol-based perfume which costs anywhere from Rs3000 to Rs5000. Additionally, the oilbased stays on the skin longer and does not evaporate," the salesman said. Popular supermarkets in Karachi such as Agha's and Ebco carry alcohol- based perfumes as "hardly anyone asks for non-alcohol-based perfumes."

A salesperson at Ebco told The Express Tribune that the supermarket carries Ajmal Perfumes, a famous brand from the UAE, which, "dealers say is halal but it does not mention this on the packaging". A representative of the global brand The Body Shop told The Express Tribune, "Few people care whether a perfume is halal or not but we have started importing an oil-based line from the UK. We have more variety in alcohol-based perfumes and these sell more." While perfumes may be alcoholbased, all cosmetics are halal.

A representative from Karachi's popular Agha's Supermarket said, "All our cosmetic products such as lipsticks and creams are halal, and we make sure that whatever we import, Maybelline, Karaja or L' Oreal, are all halal." However, Mehrbano Sethi of Luscious Cosmetics believes that the halal stamp is a gimmick. "I recently flew to Malaysia where I met with suppliers who said that there are a few companies who put the halal stamp on products.

They are catering to North Africa and Saudi Arabia and to get the stamp you pay them a hefty amount and they will give you the stamp, without even necessarily checking out your product or the manufacturing methods," Sethi told The Express Tribune. "You can put a halal stamp on a mattress and halal products have become a fashion rather than a religious choice in these countries. But in Pakistan what people care about is ingredients from animal parts.

Luscious Cosmetics does not use animal products in any way, although it is cheaper than the synthetic alternate, because we do not believe in cruelty to animals and because the halal question never arises. Most religious authorities agree to this." Halal perfumes are not only popular amongst Muslims. Mah Hussain- Gambles, founder of the first halal cosmetics company in Europe, Saaf Pure Skincare, told AFP that the industry has also benefitted from a "green wave" and that 75 per cent of her customers are non-Muslims.

"The principles are the same; they want something that does not harm the body, the purity and that is exactly the same as the halal movement," she said. "I created an eco-ethical brand which is organic, vegetarian and halal which are all important elements to me," she said, adding that demand "is getting out of control". Abdalhamid David Evans, a British expert on the halal business, said more manufacturers will jump on the bandwagon as Muslims choose halal products to reinforce their identity while others become more eco-conscious.

"People are becoming increasingly concerned about those things and they become a marketing issue, and without a doubt, (the halal cosmetics industry) is going to be big," said Evans.
COMMENTS (4)
Comments are moderated and generally will be posted if they are on-topic and not abusive.
For more information, please see our Comments FAQ