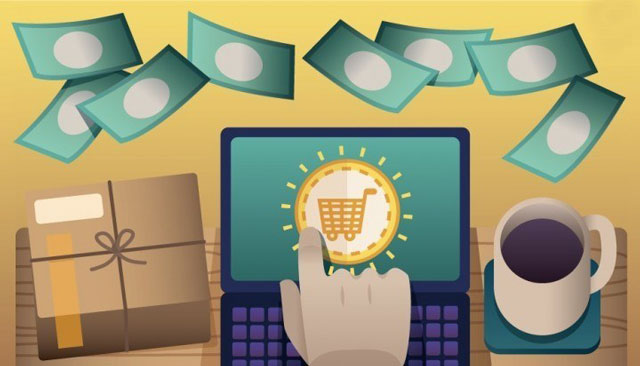 ---
The fact that it's easier to sell products to existing customers rather than acquiring new ones isn't exactly earth-shattering, but it's lost on many small businesses.

When customers choose to repeat transactions with a particular brand, they're doing so because they've built the necessary trust and have confidence in the product they're buying. There's no need for a firm to spend on marketing campaigns as engaged customers don't need to be convinced.

Celebrities and elite unleash tech-themed outfits at Met Gala

Furthermore, estimates suggest repeat customers have consistently higher basket sizes, which means businesses that target those people can earn almost 50 percent more than those who ignore them.

In markets across Asia, where small and medium-sized businesses are still not fully on board with the digital age, this disconnect represents an opportunity for startups to help them engage with their customers better.

And that's the space Pakistan-based PerkUp is targeting. The startup, which helps businesses create automated marketing and loyalty campaigns, launched in December 2014 and recently closed a US$150,000 seed round to scale operations.

PerkUp is trying to add efficacy to the hundreds of thousands of small businesses in Pakistan and the region which exist mainly offline.

Salons, cafes, mom-and-pop retailers, clothing stores, and even car maintenance garages have traditionally kept records about their customers in thick physical files or cumbersome Excel sheets. They may have a small online presence but they're certainly not optimizing it to their advantage.

Tech world eyes digital life beyond the smartphone

The startup uses the store's data to re-engage lost customers with promotional offers, personalized messages, and other loyalty bonuses. It also gives its enterprise clients an online dashboard replete with analytics to help them monitor the effectiveness of campaigns.

Abdullah Soomro, co-founder of PerkUp, tells Tech in Asia that the idea was initially met with skepticism as businesses weren't convinced whether they needed the product at all. However, they were quick to sign up once the automated campaigns started bringing people back.

He adds that most small businesses maintain negligible records on their customers, even those who frequently transacted with them. When asked to identify their valuable customers, most business owners responded with a shrug.

PerkUp also helps businesses track customers by issuing loyalty cards. These cards, which are imported from China, can be integrated with existing cash registers – or point-of-sale systems (POS) as they're known in the industry – and allows retailers to segment customers by transaction value.

Pakistan among biggest victims of malware attacks: report

Customers get incentives to use these loyalty cards as well. Every transaction earns them a number of points which they can redeem after hitting a certain ceiling. And then come the freebies.

PerkUp is currently live only in the port city of Karachi but is already operational at almost a hundred locations. Abdullah says the team's very happy with its progress and that launch in more cities is imminent. "We're disrupting the way consumers interact with businesses," he adds.

This article originally appeared on Tech in Asia.