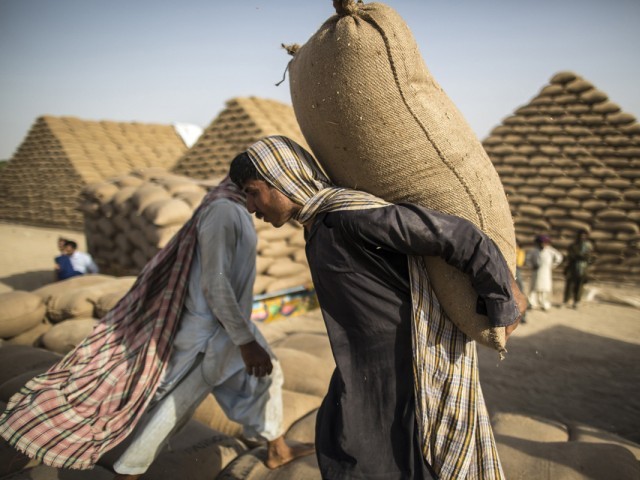 ---
ISLAMABAD: The Ministry of National Food Security and Research on Tuesday failed to satisfy members of the National Assembly standing committee over the import of substandard wheat from Ukraine last year.

The meeting of the NA Standing Committee on National Food Security and Research was held under the chairmanship of MNA Malik Shakir Bashir Awan to discuss issues over wheat storage and wheat procurement for the current year.

The committee was informed that the country, despite having surplus wheat for the last three years, could not export it due to low prices of the commodity in the international market.

But one MNA asked as to why the country imported substandard wheat when it was faced with a surplus.

"Why did the ministry allow the import of substandard wheat from Ukraine if the country had a surplus?" was the question put forward by the committee member and MNA Salman Baloch.

The ministry officials, including Minister for Food Security and Research Sikandar Hayat Khan Bosan, could not give a satisfactory answer and said it was the commerce ministry that allowed the import.

The members also questioned as to why the inquiry report was not made public and instead submitted to the Standing Committee on National Food Security and Research.

"The sub-committee, after thoroughly probing the case, had also fixed responsibility on some officials belonging to the customs and Department of Plant Protection (DPP)," said Salman. Moreover, he said the incumbent head of the DPP, Imran Shami, had moved the DPP sub-office from the Karachi Port Trust (KPT) to a container in Malir and alleged that clearance certificate for import of such commodities were issued from such container offices without checking samples on site.

"This raises questions of transparency in the import and export procedure," he said.

He also questioned why a  permanent DPP head was not appointed despite directives of establishment division and ruling of the Sindh High Court to remove the present one and appoint an eligible person for the post. The ministry, yet again, did not have a satisfactory answer.

During the meeting, Bosan also apprised the committee that Passco warehouses in Karachi, having a capacity of 17,600 tons, were under illegal occupation of private parties for the last 22 years.

Published in The Express Tribune, May 5th, 2016.

Like Business on Facebook, follow @TribuneBiz on Twitter to stay informed and join in the conversation.