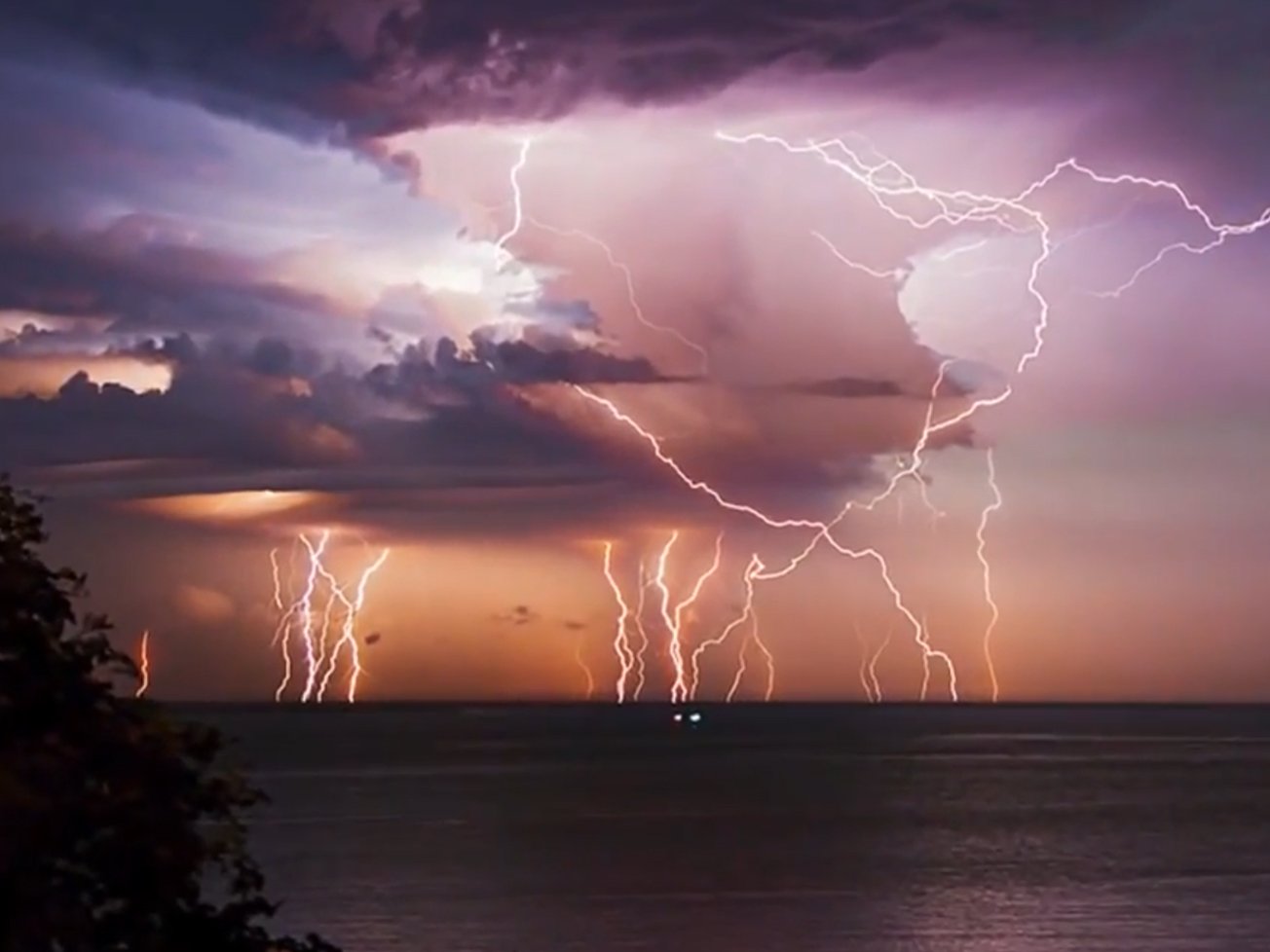 ---
The research team at US national space agency, NASA, has identified a new 'lightning capital' on earth.

As per NASA findings, Lake Maracaibo in Venezuela is said to be receiving an average rate of about 233 flashes per square kilometer per year, ranking first on the list of regions classified as lightning hotspots.

Lake Maracaibo replaced Africa's Congo Basin – erstwhile 'lightning capital'– as the location of most lightning activity. "Lake Maracaibo has a unique geography and climatology that is ideal for the development of thunderstorms," said Dennis Buechler, a professor at the University of Alabama.

Mars robot launch now scheduled for May 2018: NASA

The research team constructed a high resolution data set derived from 16 years of space-based Lightning Imaging Sensor (LIS) observations to identify and rank lightning hotspots.

Richard Blakeslee, LIS project scientist at NASA's Marshall Space Flight Center said,"We can now observe lightning flash rate density in very fine detail on a global scale."

"Better understanding of lightning activity around the world enables policy makers, government agencies and other stakeholders to make more informed decisions related to weather and climate," he added. Their findings will be immensely useful for forecasters and researchers to better understand lightning and its connections to weather and other phenomena.

Red planet: NASA to simulate growing potatoes on Mars in Peru

Blakeslee teamed up with lightning researchers at the University of São Paulo, the University of Maryland, the University of Alabama and the National Oceanic Atmospheric Administration to understand where and when most lightning occurs.

For a continent, Africa still remains one with most lightning hotspots, according to the study, home to six of the world's top ten sites for lightning activity.

This article originally appeared on NASA.
COMMENTS
Comments are moderated and generally will be posted if they are on-topic and not abusive.
For more information, please see our Comments FAQ