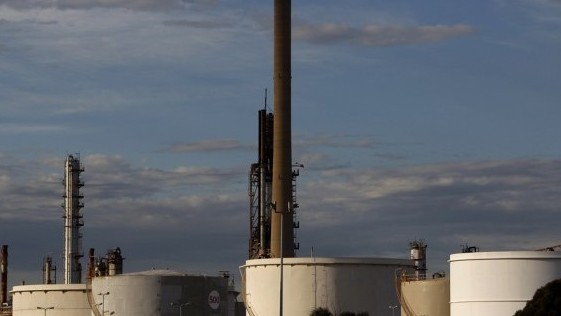 ---
SINGAPORE: Oil prices hovered above 82 dollars in Asian trade on Wednesday after dropping sharply on a stronger dollar as worries grew that Greece's debt crisis could spread to other eurozone economies, analysts said.

New York's main contract, light sweet crude for June dropped 31 cents to 82.43 dollars. Brent North Sea crude for June delivery was down 45 cents to 85.22 dollars a barrel.

The decline in prices was driven by "investor concerns about Europe's debt crisis spreading to Spain, and Greece's bailout package being insufficient to do the job", analysts from the Commonwealth Bank of Australia said in a report.

A stronger greenback hurts dollar-priced crude oil as it becomes more expensive for buyers using weaker currencies.

Eurozone finance chiefs on Sunday approved an unprecedented 110-billion-euro (145-billion-dollar) package of loans for Greece, struggling to shake off a crippling debt and deficit burden.

Prices slumped on Wednesday with the New York contract dropping 3.45 dollars after soaring to 87.15 on Monday as Greece's debt woes pushed stock markets in Europe and the US lower.

Asian stock markets were lower Wednesday with Hong Kong's benchmark Hang Seng Index losing 409.56 points while Singapore's main Straits Times Index was down 34.2 points in morning trade.