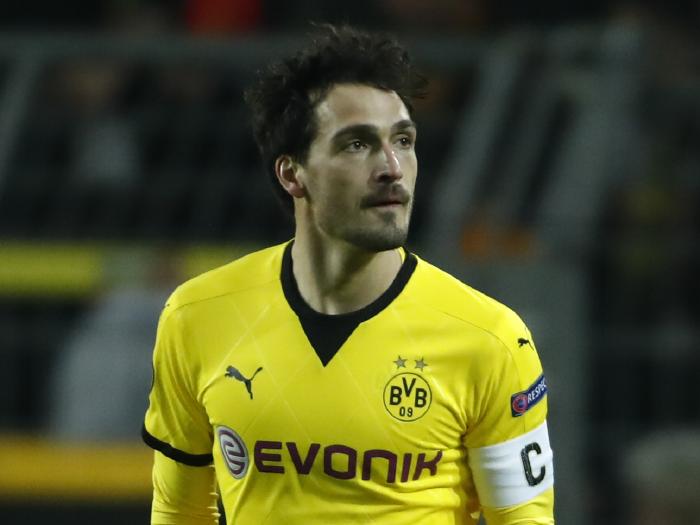 ---
BERLIN: Borussia Dortmund chief executive Hans-Joachim Watzke has defended want-away captain Mats Hummels, who was booed by his own fans on Saturday after telling the club he wants to rejoin rivals Bayern Munich.

After World Cup winner Mario Götze left for Bayern in 2013 to be followed by star striker Robert Lewandowski a year later, Hummels is the latest Dortmund star set to join Bayern.

The 27-year-old centre-back told Dortmund on Thursday that he wants to leave at the end of the season, with a year left on his contract, to join Bayern.

Hummels seeks move to rivals Bayern Munich

Hummels was booed for each of the 125 touches of the ball at Borussia's Signal Iduna Park stadium in their 5-1 win over Wolfsburg.

But Watzke says anyone who booed him has no right to call themselves a Borussia Dortmund fan.

"Mats is a great kid," Watzke told broadcaster WDR2.

"Anyone who insulted him has already gambled away the right to belong to us, because that is not Borussia Dortmund's way."

Watzke praised the "90 or 95 per cent" of the fans who had neither booed nor whistled Hummels.

The Dortmund captain said he knew where the boos came from.

"It wasn't from fans. It was only some 300, who didn't particularly love me before this happened and used their chance on the stage," said Hummels.

"I saw where it came from."

Dortmund will cope if Hummels goes, says CEO

A potential row between Germany's top two teams was quickly de-escalated by Watzke and Bayern chairman Karl-Heinz Rummenigge after ex-Munich president Uli Hoeness had implied Hummels approached Bayern first.

"Perhaps Uli misunderstood," said Rummenigge. "Bayern Munich knocked on the door, not Mats Hummels.

"Mats didn't go on the offensive and approached us, we asked if he could imagine transferring."

Hummels gave an angry rebuff of Hoeness' comment in the mixed zone after the match.

"I didn't offer myself to anyone, that's the biggest load of nonsense I ever heard," fumed the Germany defender.

Rummenigge said he hopes Dortmund will agree on a price for their defender, who joined Borussia from the Bavarian giants in 2008, before the two clubs meet in the German Cup final on May 21 in Berlin.

Borussia are already bracing themselves to lose midfielder İlkay Gündoğan, who is expected to leave at the end of the season to join Manchester City.