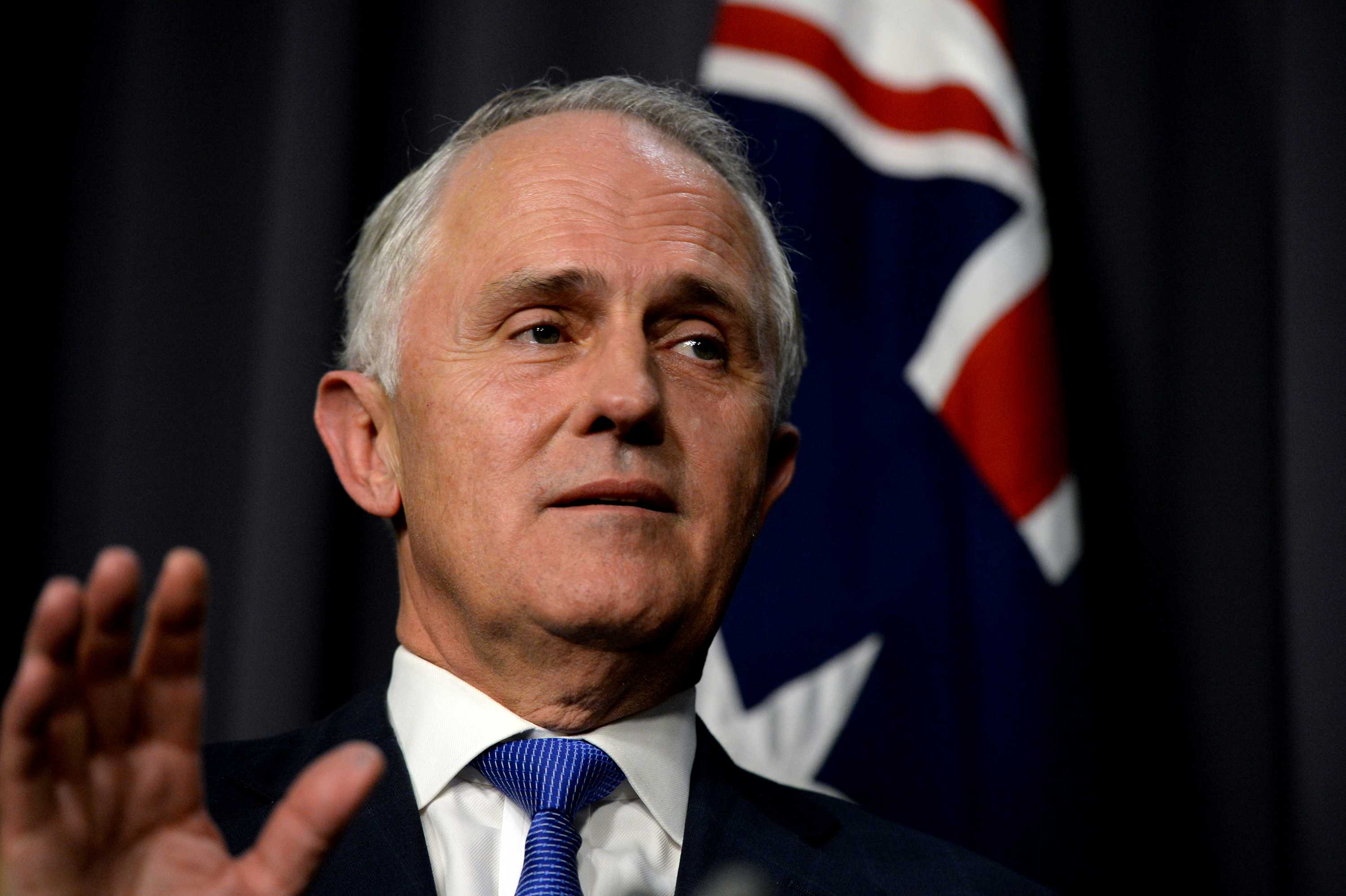 ---
SYDNEY: Australia's conservative government is pledging to drive economic and jobs growth when it hands down its budget on Tuesday, with an eye firmly on upcoming national elections that are shaping up to be a tight race.

The budget is seen as a key test for Prime Minister Malcolm Turnbull, a former investment banker who ousted his predecessor Tony Abbott in a party coup in September, ahead of the polls which are widely expected in July.

France to build Australia subs but US to arm them

Turnbull and Treasurer Scott Morrison face the tough task of balancing the need to stimulate a resources-heavy economy as it exits an unprecedented mining investment boom with calls to rein in the budget deficit and government debt.

"We must live within our means," Turnbull said in mid-April while stressing the need to create jobs and invest in innovation to spur growth.

"The only way to ensure we have great jobs in the future, to ensure that we have the revenues that will enable us to deliver the great schools and great hospitals, is to have a strong and successful economy."

Tumbling commodity prices, despite recent recoveries, and lower tax receipts are already hurting government revenue, with the nation's budget deficit ballooning to Aus$37.4 billion ($28.9 billion) last year.

Deloitte Access Economics partner Chris Richardson said he expected the budget position to deteriorate further, with total deficits over the next few years to 2018-19 to total Aus$129 billion, Aus$21 billion worse than official forecasts from December.

And although Australia is among only a handful of countries with triple-A credit ratings, Moody's this month warned the coveted status could come under pressure if government debt levels keep rising.

The looming election means some analysts' calls for the government to raise revenue by lifting taxes and cutting spending are unlikely to be heeded, as politicians woo voters with more pocket friendly policies.

Some big ticket items, including an increase in the goods and services tax, changes to tax breaks for property investors and a capital gains tax discount have all been ruled out.

Anti-Money Laundering Drive: Australia proposes reforms

But other tweaks, such as cracking down on multinational tax avoidance, lifting the tobacco excise and changes to the age pension have been mooted as likely.

The budget would also contain a further Aus$1 billion to refinance military deployments in Afghanistan, Iraq and other parts of the Middle East, The Australian newspaper reported.

"We expect the budget to have little in the way of significant structural policy measures," ANZ economists said in a budget preview.

"Rather, it will bank the recent good fortune of better-than-expected economic conditions and set the scene for the upcoming election campaign."

Improved economic conditions have included a 40 percent rise this year in the price of iron ore, Australia's largest export, after the key steel-making metal sank below US$40 per tonne in December.

The country, which has successfully avoided falling into recession for almost 25 years, posted a better-than-expected GDP reading of 3.0 percent last year, while the jobless rate slipped to 5.7 percent in March -- the lowest in two-and-a-half years.

Facts about Australia's next generation of submarines

But Australia's economy still faces an uncertain period ahead as growth slows in its largest trading partner China.

A recently strengthening local dollar could also hurt non-mining sectors as the economy transitions away from its dependence on resources investment.

The Reserve Bank of Australia, in the meantime, has kept interest rates at a record-low of 2.0 percent, with some economists flagging further cuts to stimulate the economy if inflation remains soft.
COMMENTS
Comments are moderated and generally will be posted if they are on-topic and not abusive.
For more information, please see our Comments FAQ