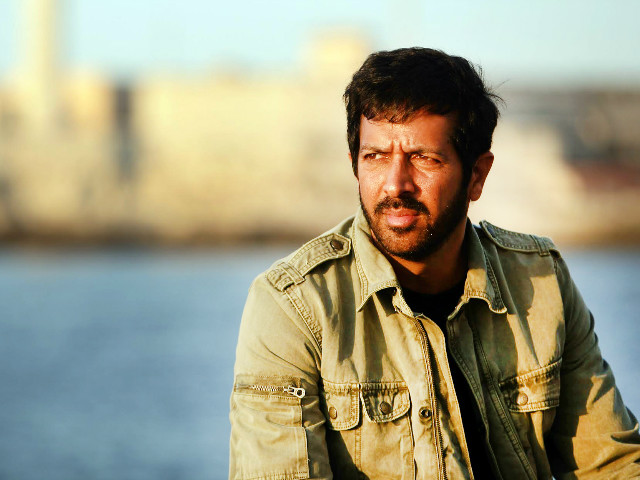 ---
After he was heckled at Karachi airport, Bollywood director Kabir Khan has now said he will not visit Pakistan again.

During a recent interview with Indian entertainment portal Bollywood Life, the ace director was asked if he would like to cross the border again if given a chance, to which he replied, "That's not possible. My wife (Mini Mathur) has made it clear I can't go there."

These are the extremists 'Phantom' spoke about: Kabir Khan on Karachi protesters

The Bajrangi Bhaijaan director, who was in Pakistan to attend a marketing conference, was surrounded by protesters chanting anti-India and pro-Pakistan slogans at the Karachi airport on Wednesday.

"I don't think they were interested in reasoning or rationale. It looked like they had come prepared to attack. They knew the time of my departure and were there all prepared for what they had to do," said Kabir.

To media on both sides: 12 screaming lunatics with a mobile phone camera is not news. Please don't give them the attention they want. Ignore

— Kabir Khan (@kabirkhankk) April 27, 2016


[poll id="1471"]

However, Kabir says he won't categorise the whole country as intolerant based on a single incident. "I am not going to get cowed down and be provoked into making statement against the country. Because the truth is, the common man is just not interested in any violence. I was in Karachi for just one day. And it was all very friendly and hospitable until this incident. It's just a handful creating an vitiated atmosphere," he said.

Shoe-wielding protesters surround Bollywood director Kabir Khan at Karachi airport

The Phantom director also didn't say much about the security officers at the airport who didn't take any action against the protesters. "Maybe they were as baffled as I was," he said.

I want to make a film in Pakistan: Kabir Khan

When asked if its time to cut all cultural ties with Pakistan, Kabir said, "If we do that we play into the hands of the political miscreants. There were just a handful of troublemakers at the airport."