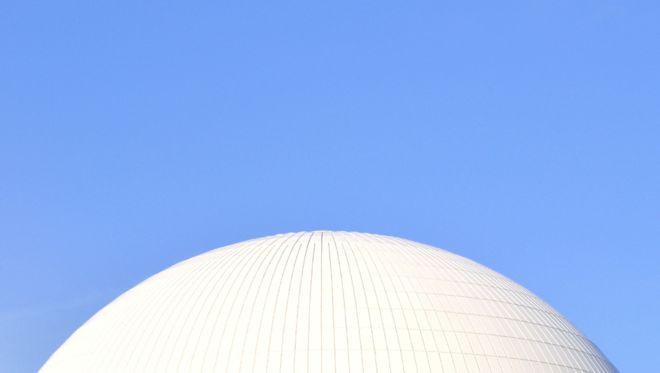 ---
The Hinkley C nuclear power plant due to be constructed in Somerset, United Kingdom is set to be the most expensive 'object' on earth, BBC News reported.

"Hinkley is set to be the most expensive object on Earth… best guesses say Hinkley could pass $35 billion," said the environmental charity Greenpeace last month as it launched a petition against the project.

Estimates indicate the proposed nuclear plant could cost around $35 billion to complete. Hinkley C's cost of construction alone is valued at a colossal $26 billion.

France's EDF to decide on UK nuclear project in September

How does this compare with other major landmarks? Burj Khalifa in Dubai – the tallest building of the world – cost $1.5 billion to construct. They could build a forest of Burj Khalifas at Somerset for Hinkley C's price.

Oakland Bay in San Francisco – the world's most expensive bridge – cost $6.5 billion to build at today's value. This cost puts it at less than six times the worth of Hinkley C nuclear power plant. Even the pyramids of Egypt have been estimated to cost around $1.3 billion to build at today's prices.

Hinkley C beats the cost of London Railway Crossrail which was completed for an exorbitant $21.6 billion. Similarly, the nuclear plant also surpasses the cost of Hong Kong International Airport that cost $29 billion.

France finalising UK nuclear plant deal: minister

So why is Hinkley C so expensive?

"Nuclear power plants are the most complicated piece of equipment we make," says Steve Thomas, emeritus professor of energy policy at Greenwich University.

"Cost of nuclear power plants has tended to go up throughout history as accidents happen and we design measures to deal with the risk."

In comparison, the UK's newest nuclear power station, Sizewell B, which was completed in 1995, only cost $6 billion at today's prices.

EDF says extending life of 4 UK nuclear power stations

One current project does appear to compete the price tag of the power station. The royal family of Saudi Arabia is refurbishing the Grand Mosque in Makkah at a reported cost of about $23 billion.

Perhaps the only object that eclipses Hinkley C's worth is up in the sky -- the International Space Station which is worth a $110 billion.

This article originally appeared on BBC News.
COMMENTS (1)
Comments are moderated and generally will be posted if they are on-topic and not abusive.
For more information, please see our Comments FAQ