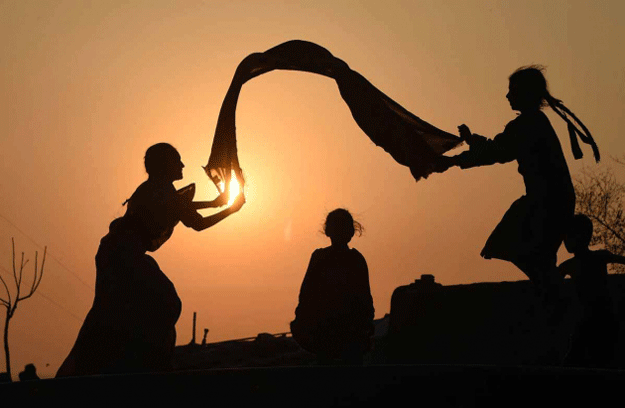 ---
ISLAMABAD: The federal government is considering the possibility of contacting provinces over reforming child marriage laws in a bid to make them more coherent and consistent in the country.

"Some internal discussions have been going on in this regard," said a senior official in the law ministry. "There is a need to address the issue at the national level, for which the government will have to invite resolutions from provinces to enact a consistent legislation."

Variance in laws, the official said, for the offence was likely to complicate the matter, and there was a need for criminalising such marriages.

According to him, there was also a need for delineating the concurrent jurisdiction after the devolution process. However, in the case of a conflict, the federal legislation should prevail under Section 144, he added.

Following the 18th amendment, Sindh Child Marriage Restraint Act of 2013 and Punjab Marriage Restraint (Amendment) Act of 2015 were promulgated.

Other provinces are still considering draft bills on the subject.

In Sindh, contracting, solemnising, promoting or permitting such marriages, of persons below the age of 18 years – regardless of their gender, to be solmenised, is punishable. The punishment is:  "Rigorous imprisonment which may extend up to three years but shall not be less than two years and shall be liable to fine."

Under the Child Marriage Restraint Act, 1929, currently applicable in federal territories, including Islamabad Capital Territory, Gilgit-Baltistan and Khyber-Pakhtunkhwa (because these regions do not have their own legislations on the subject) child means "a girl below 16 years and a boy below 18 years of age" and punishment for contracting, solemnising or promoting or permitting child marriages to be solemnised is "simple imprisonment which may extend to one month, or with fine which may extend to Rs1,000, or both".

The punishment for the same offence in Punjab is "simple imprisonment which may extend to six months and fine of Rs50,000".

Under Article 143, above stated punishments fall under the ambit of criminal law and consequently the federal law supersedes provincial laws.

On the other hand, provinces are empowered to legislate for children, hence provincial law is competent. This legal discrepancy is yet to be resolved.

Published in The Express Tribune, April 30th, 2016.
COMMENTS
Comments are moderated and generally will be posted if they are on-topic and not abusive.
For more information, please see our Comments FAQ