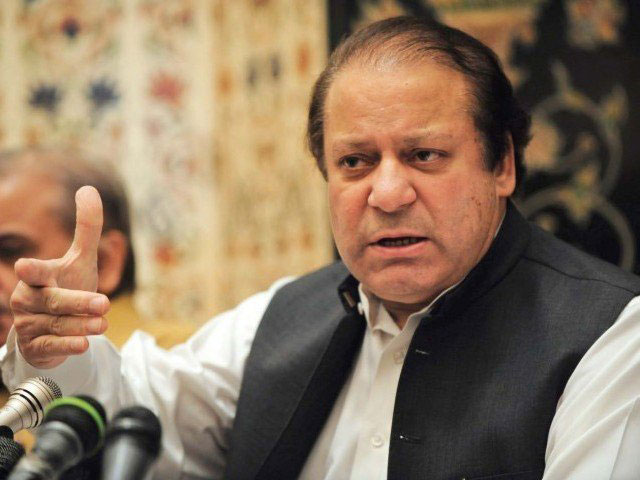 ---
ISLAMABAD:



The head of a parliamentary panel has asked Prime Minister Nawaz Sharif to take strong initiatives at diplomatic and political levels against India for fomenting aggression in different parts of country through its top spy agency, Research and Analysis Wing (RAW).




Senator Rehman Malik, who is chairman of the Senate Standing Committee on Interior and Narcotics Control, has written a letter to the prime minister to highlight RAW's ongoing aggression, interference and killing of innocent people in Balochistan, tribal areas and other parts of the country.

"[The] law ministry and foreign affairs ministry may kindly be directed to nominate a team comprising competent officers to move and proceed against India so that its anti-Pakistan agenda can be exposed before the international community," he said.




Malik also prepared a charge-sheet based on "historical facts and the ongoing unprovoked Indian aggression and nonstop interference in Pakistan and its continuous conspiracies against our country since independence."

He emphasised that besides bilateral level, the matter might be taken up with the International Court of Justice (ICJ) and the UN Security Council, in whose agenda the issue relating to Indian interference in the internal affairs of Pakistan stood deferred since long.

Malik maintained that due to the continued inimical role of India and its spy agency, RAW, against Pakistan there was a dire need to expose 'India's evil designs' and 'its anti-Pakistan mindset' to the world.

"At the University of Dhaka, Bangladesh on June 7, 2015, Indian Prime Minister Narendra Modi confessed that India had played central role in breaking Pakistan by financing and training Mukti Bahini to create Bangladesh," the letter said.

Moreover, he said, one could not forget the coldblooded terror attack on Samjhuata Express in 2007 in which more than 65 innocent Pakistanis were set ablaze. "This atrocious act was executed by Lt Col Prasad Shrikant Purohit with his other eight accomplices from Indian Army/Indian Raw but they are yet to be punished by India," he said.

He said Pakistan offered a good gesture to India by ordering registration of an FIR in wake of January 2, Pathankot attack in India; but India, he said, has failed to lodge any FIR against Purohit and others who were held responsible by their own Indian Supreme Court for the terrorist attack on Samjhuata Express.

"We expect India to register the said FIR on a reciprocal basis," he stated.

Malik's letter also referred to the recent arrest of a RAW agent, Kulbhushan Yadav, who, in a video footage, confessed to his involvement in fomenting insurgency and terrorism in Balochistan and Karachi.

He said Pakistan hoped to get some explanation from the Indian government over the mass killings of its innocent people through this agent.

"I have compiled incriminating material to file a petition in the ICJ for the trial of these war criminals and also the present and previous leadership of India who had remained directly involved in the disintegration, destabilisation of Pakistan," he said.

Referring to a historical fact that Indian interference had been raised in the UN back in December, 1971, Malik said the matter was alive till today and was continuously being deferred for the discussion.

"We have in no way, absolved India of its aggression or exonerated the Security Council over its failure to reprimand India for a flagrant violation of the sovereignty and territorial integrity of a major state of the United Nations," he added.

Published in The Express Tribune, April 30th, 2016.