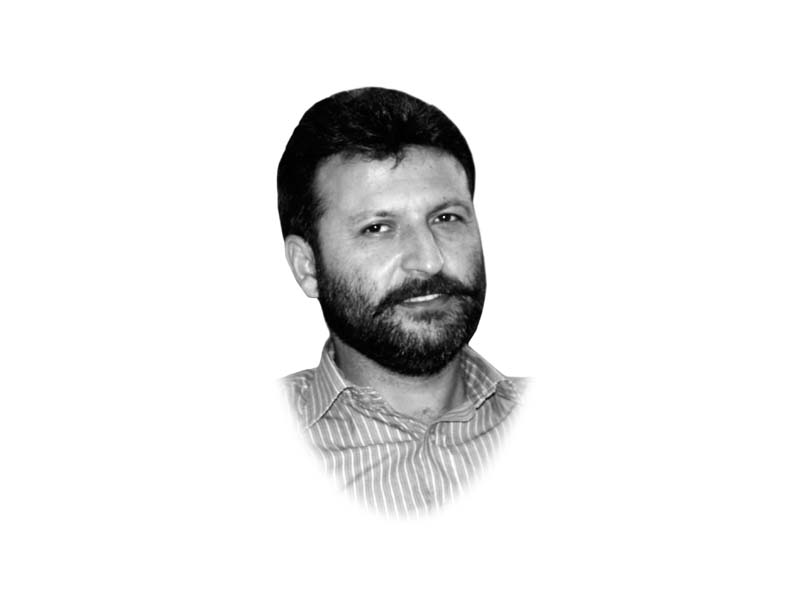 ---
If a given area is dotted by checkpoints, rest assured it is beset with serious law and order issues. In Gilgit-Baltistan, however, it is the other way round. In areas where the law and order situation is stable, there are endless checkpoints.

In the small city of Gilgit alone, the number of checkpoints — manned separately by the police, Gilgit Scouts and Punjab Rangers — are over a dozen, with security men occupying virtually half of the roads, staring at passersby. At some places, security men go so far as to ask locals for proof of identity, implying distrust.

Similarly, dozens of such checkpoints have sprung up along the strategic Karakoram Highway, which connects Gilgit with the rest of the country. Travellers are made to appear before police in checkpoints, to submit details of their visit. This happens at many places, from Besham to G-B, a distance of more than 300 kilometres, testing the patience of passengers.

Foreigners are grilled further by the police — most of them are, understandably, not fluent in English — being asked to write down their names, passport numbers, purpose of visit and so on, in a notebook kept specifically for that purpose.

Tired of repeated entries at various checkpoints, a foreigner who was once heading towards Gilgit from Rawalpindi wrote 'hell' when he was asked to write where he was heading to. 'Heaven' was his next answer when he was asked to mention where he was coming from. Instead of his name, he wrote 'Mickey Mouse'.

As expected, the satirical comments went unnoticed. No senior official bothered to check them out and policemen at those checkpoints were not educated enough to read and write English. It exposed the flawed entry system and put serious question marks over the utility of the tiring exercise.

In a nutshell, whether checkpoints deter criminals or not, they do terrorise the locals as well as tourists.

Sectarian terrorism has certainly plagued this region in the past. It surged with the assassination of a top Shia cleric in 2005 and continued to haunt the region in the ensuing years. Several people were killed when passenger buses were repeatedly attacked on the highway. The killing spree, however, came to a halt in 2013, after police arrested most of the terrorists who attacked and killed foreign tourists and their investigators in Chilas town.

Certainly, the purpose of setting up of checkpoints was to help curb violence. It worked, as G-B is now one of the most peaceful regions of the country. The law enforcement agencies should now revisit the policy to replace it with one that is essentially more people-friendly. Tourism is the mainstay of the G-B economy and it can't be promoted under the shadow of checkposts.

Published in The Express Tribune, April 30th, 2016.