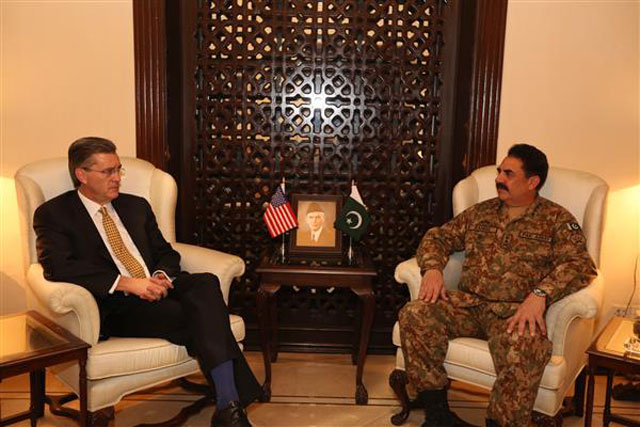 ---
Pakistan enjoys neither universal popularity nor trust, and that stretches as far as some of our benefactors, the states that prop us up financially with aid. One of those props is the US, the state that many in Pakistan love to hate, and which can at times be no less vehement in its reciprocity of dislike as evidenced by proceedings in the US Congress on April 27. The Obama Administration has earmarked $742 million dollars in aid for Pakistan in the next fiscal year and not everybody in the US thinks that is a good idea. In defence of the aid monies, two US officials, Special Representative for Afghanistan and Pakistan Richard Olson and USAID's Donald Sampler, made a somewhat half-hearted attempt to head off the critics but they were having none of it.

Congresswoman Ileana Ros-Lehtinen led the charge. She is the chairperson of the House Foreign Affairs Committee and she did not mince her words. She said that the Afghan Taliban operate freely here and that Pakistan refuses to take action against those groups which are inside its borders and this is a "direct contributor to the Taliban success". Ambassador Olson came to our defence saying that we were at a strategic crossroads and had made progress in addressing counterterrorism priorities; but there was still room for improvement, in particular addressing "more robustly" those groups that threaten Afghanistan, a poorly-veiled reference to the Haqqani group. Any local observer of events since the inception of the National Action Plan in the wake of the Army Public School massacre in 2014 cannot but see what some of our critics are driving at. There has not been an equitable fight against extremism and terrorism, south Punjab remains largely untouched with its network of extremist madrassas and banned groups that operate freely. It is realities such as this that stoke the antipathy of Congresswoman Ros-Lehtinen and others of her ilk, and which feeds through to more generalised perceptions in the wider American public. If Pakistan is to effectively push back against the jibes of an unsympathetic world, then it needs to stop shooting itself in the foot.

Published in The Express Tribune, April 30th, 2016.

Like Opinion & Editorial on Facebook, follow @ETOpEd on Twitter to receive all updates on all our daily pieces.