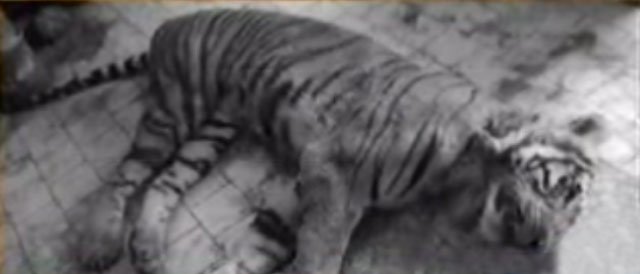 ---
KARACHI: Karachi Zoo on Friday lost its Bengal Tiger Alex due to kidney failure.

Alex, alias Raju was 16 years old, two years younger than the life expectancy for tigers of its kind in captivity, Karachi Zoo Director Muhammad Faheem Khan said while speaking to The Express Tribune.

He had stopped eating on Monday, following which veterinaries on the zoo's panel were called in to attend to him.

Raju, the lion dies at Karachi Zoo

"Raju stopped taking his diet on Monday due to which we had to call in the doctors who then tranquilised him and took his blood sample."

"His kidneys had failed," Faheem added.

According to zoo officials, 12 years ago Karachi Zoo exchanged several animals with the Lahore Zoo, including Raju. He was four years old when he arrived in Karachi.

Following Raju's death, there are now only two Bengal Tigers left in the zoo, Rachel and Golden Tuby.