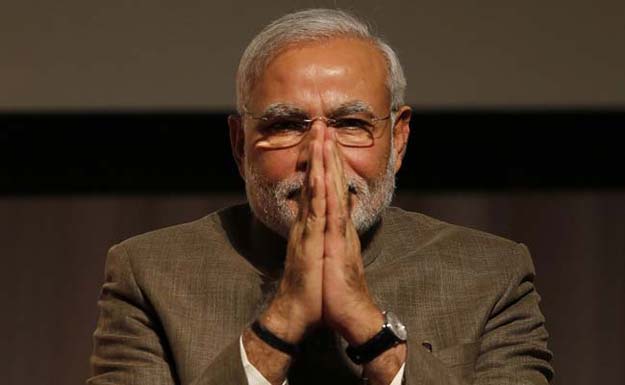 ---
WASHINGTON: Indian Prime Minister Narendra Modi will address a joint meeting of the US Congress on June 8 during the leader's visit to Washington, House Speaker Paul Ryan announced Thursday.

The speech will be the fifth to a joint meeting of Congress by an Indian premier, and the first since 2005.

"This address presents a special opportunity to hear from the elected leader of the world's most populous democracy on how our two nations can work together to promote our shared values and to increase prosperity," Ryan said.

US, India to shore up maritime cooperation

"The friendship between our nations is a pillar of stability in a very, very important region."

Modi's congressional speech will be the first by a foreign leader since Ryan took up the speaker's post last October.

A meeting between the Indian leader and President Barack Obama has not yet been finalized, the White House said.

"We're in conversations with them about scheduling a visit," White House spokesman Josh Earnest told reporters.

"The president has a strong working relationship with Prime Minister Modi," Earnest added, noting the Indian premier's attendance in Washington last month at the Nuclear Security Summit and his "important role" in ensuring successful completion of the Paris climate talks last year.

Some 175 nations including India and the United States signed the deal this month at the United Nations.

Obama, now in the final year of his two-term presidency, made an official visit to India in January 2015 -- his second since taking office -- when Modi hosted him and First Lady Michelle Obama at a state dinner.

The cordial talks in New Delhi marked a warming of relations that had been strained by a series of diplomatic upsets in late 2013.

Washington has made strenuous efforts to court the Indian leader.
Modi visited Obama at the White House in September 2014, part of a world tour the prime minister undertook shortly after his Hindu nationalist party won a sweeping victory at the polls.

Modi's Saudi visit part of push to 'de-hyphenate' India from Pakistan

The United States and India held high-level bilateral talks as recently as early April, when US Defense Secretary Ashton Carter met Indian Defense Minister Manohar Parrikar in New Delhi.

Carter traveled to India to bolster a strategic relationship Washington considers crucial in the face of what it sees as China's rising assertiveness, particularly in the South China Sea.

House Foreign Affairs Committee chairman Ed Royce welcomed Ryan's invitation to the Indian prime minister as a chance to work together "to promote peace and prosperity."

"Our partnership in areas such as defense, nuclear power, renewable energy and space exploration is very strong, thanks to our many shared values," Royce said in a statement.

The visit is another sign of the stark reversal since 2005, when Modi was denied a visa to the United States on human rights grounds over anti-Muslim riots in his home state of Gujarat, where he served as chief minister at the time of the 2002 unrest.