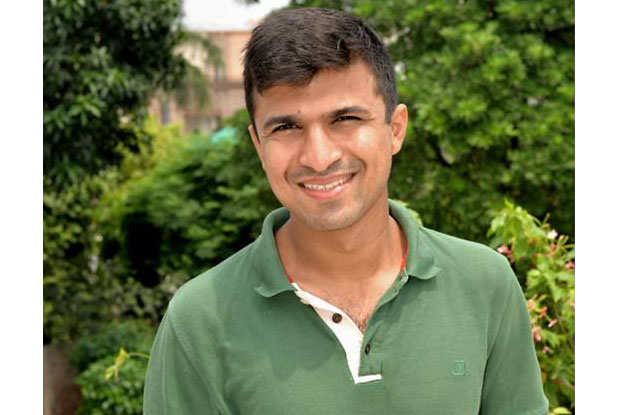 ---
LAHORE: "Pakistan has a lot of potential for entrepreneurship. Graduates who go abroad for education should go out with this in mind, instead of working for others or trying to settle in another country," says Azhar Zaheer, a Fulbright alumnus and a Lahore-based entrepreneur.

After receiving his undergrad degree in economics from the Lahore University of Management Sciences (LUMS), Zaheer went to Duke University in the United States on the Fulbright scholarship, where he studied environmental management. Although he found studying at LUMS more challenging, he credits his stay in America for his business venture PieCycle.

In the US, while experiencing American culture and visiting different states, Zaheer thought of various business ideas. This made him think of several ideas that could be experimented within Pakistan. Moreover, his experience working for the public sector further encouraged him to commence his own start-up.

Zaheer believes things work rather slowly in the public sector. Getting simple things done or getting an environmental project implemented, in his case, was much more difficult than anticipated. Another problem was the lack of performance-based job incentives.

An issue, Zaheer believes deters employees productivity and creativity. For him, starting his own business was more rewarding than working for someone else, both financially and personally.

Upon returning from the US, Zaheer commenced his business in 2013 while he was still working for the Federal Ministry of Planning, Development and Reforms as a Young Development Fellow. He believes many similar opportunities exist in Pakistan and individuals with a diverse experience of studying abroad stood the best chance of bringing new businesses into the country.

Talking to The Express Tribune, he mentions the local market does not only provide cheap labour but because it is also a growing market many things are still unavailable. And for Zaheer, his business PieCycle is a venture that helps fill a gap. "A fruit-based dessert is unavailable in Pakistan, so I started making pies at home and began the business without any big investment or hiring a huge number of people," he shares.

Initially, however, he had another business idea but lacked capital. "Like many entrepreneurs, I had a great idea but not the money needed to implement it. So I contacted businessmen to partner with me," he shares. "Later, I realised I did not possess negotiating experience either. So I started a small-scale business from home and created PieCycle," he adds.

He furthers opines the lack of capital is the biggest hurdle for entrepreneurs in Pakistan. There is a need for venture capital as loans are not a viable option for entrepreneurs.

He also suggests foreign aid agencies should encourage and fund social entrepreneurs rather than NGOs. Similarly, Fulbright should also create a seed fund for its scholars and retain a share in their business to fund future scholars.

Currently, Zaheer is expanding his business to more locations in Lahore and introducing his franchise in Islamabad. He also wants to diversify his business ideas, including the introduction of a climbing gym.

In US, he learnt rock climbing. He once emailed a renowned rock climber and got invited to his place for four days. This made Zaheer realise that people in US are quite welcoming. As a result, despite believing universities in Pakistan, especially LUMS and IBA, prepare their students well enough for futures hurdles, he advises people to seek education in US to experience new things. 

Published in The Express Tribune, April 29th, 2016.